PPG to showcase industrial coatings at NAIAS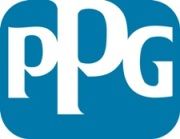 The industrial coatings business of PPG Industries' will showcase new products during preview days at the 2015 North American International Auto Show (NAIAS) in Detroit being held from January 12-15.

"The products are designed to help global automakers fight metal corrosion and meet increasingly stringent environmental standards around the world," PPG says.

Among products on display are the Powercron AdvantEdge and Powercron EPIC e-coat systems which are formulated with a proprietary catalyst that functions without tin, bismuth or other heavy-metal compounds.

This represents a significant environmental advance by PPG in corrosion-fighting products for the auto industry.

In addition to helping auto manufacturers comply with new global environmental regulations, the technology enables PPG's ninth-generation e-coats to cure at temperatures as low as 320 F to reduce energy consumption and related carbon emissions.

Powercron AdvantEdge and Powercron EPIC coatings also deliver improved throwpower for more uniform film builds on complex parts, along with excellent corrosion resistance, a smooth film appearance and outstanding workability.

Another product is a latest technology breakthrough; a duplex coating system that incorporates an engineered zinc-rich primer between the metal substrate and e-coat finish.

Together, the primer and e-coat significantly improve the corrosion resistance of high-end underbody parts, subframe finishes and other vulnerable parts on trucks and passenger vehicles.

The zinc-rich primer works exclusively with PPG e-coats to provide protection through the use of a sacrificial zinc-oxide layer that corrodes when the barrier coat is chipped by road debris, enabling it to reseal and protect itself.

The system, which can function as an economical alternative to galvanizing and plating in some applications, has been performance-tested by major auto manufacturers.

The technology also may enable auto manufacturers and their suppliers to cut costs by using thinner-gauge metal for parts; by enhancing corrosion resistance on welds, seams and cut edges; and by minimizing masking requirements for complex parts.

One more product on show is the Metal Conditioner 257 (AMC257) for Mixed Metal Pretreatment Systems, a near-neutral pH pickle / descaler, Metal Conditioner 257 removes weld scale and light oxides from steel surfaces.

The product is ideal for use in mixed-metal pretreatment systems because it preconditions welds and heat-affected zones prior to phosphating without significantly affecting white metals, galvanized steel and aluminum surfaces, enabling them to be processed at the same time as steel.

As a mildly acidic pickle / descaler, AMC257 is more sustainable than conventional mineral-acid pickle solutions because it is non-fuming and operationally easier and safer to use.