Interview with Franky Viaene
Balta Non-Wovens: Total product range contains 50.2% recycled materials
Captiqs, the nonwovens brand of Balta, is a key European producer of needle punched nonwovens, used in all different technical B2B applications for the automotive, building & infrastructure, printing and flooring industry. The nonwovens are made from virgin and recycled polypropylene and polyester staple fibres. Managing Director Franky Viaene speaks to Fibre2Fashion about nonwoven technical felts and carpets.
TT: How big is the global market for nonwovens in terms of both value and volume?
According to the seventh edition of the Worldwide Outlook for the Nonwovens Industry, published jointly by INDA and EDANA, the global market for nonwovens is valued at €45 billion, and by volume it is 300 billion sq m.
TT: What changes have you observed in the nonwovens market during the COVID-19 phases?
There was more demand/volumes in nonwovens for hygienic and medical applications. Demand also increased for sustainable or eco-friendly solutions.
Due to COVID-19, the fragility of the existing global supply chain model was manifested in an abrupt way.
TT: While the use of nonwovens in hygiene and medical fields is well-known, they are not normally used for everyday clothing. Why?
This has to do with the fact that in hygienic and medical applications, products are mostly designed for one-time use. In clothing, it is not the case. For this reason, the fashion industry partly uses other alternatives.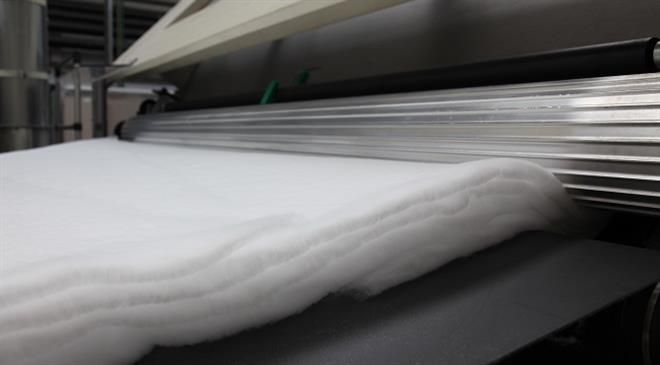 TT: What is the raw material for nonwoven rugs made at Balta? Where do you source this material from?
Raw material for nonwoven carpets is fibres, which are made out of polypropylene. These PP granules to produce fibres are sourced mostly from EU and the Middle East. With these PP granules we produce our own PP fibres in house in Belgium. Some specific types of PP fibres are sourced in Europe.
For other applications, beside PP, we also use PES and Bico fibres, which are sourced both in Europe and the Far East.
TT: Where are Captiqs nonwoven technical carpets manufactured? How are these carpets differentiated for various uses like events, automotive, building or geotextiles?
Captiqs nonwoven carpets are produced in our plant in Belgium. Most of our carpets are used in event business, residential environment (homes) and for car mats (automotive). Each application has different requirements, with respect to thickness, weight, and abrasion resistance.
Today nonwoven carpets represent 30 per cent of our turnover. This means that the carpets are not the most important business for us, but it remains one of the spearpoints of our activity.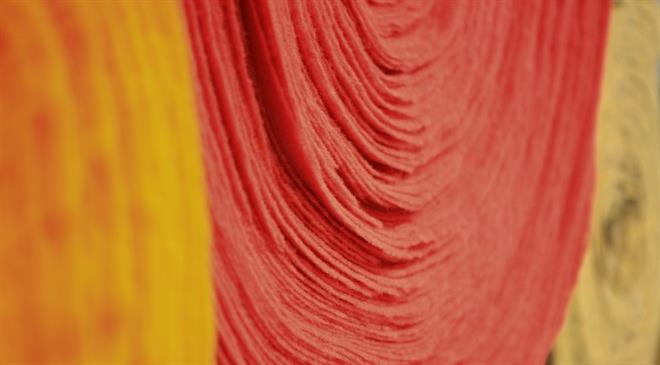 TT: The Balta Group has recently divested its Rugs, Residential polypropylene and Non-Woven businesses, together with the Balta brand, to Victoria PLC. Why was this done?
Balta Group was owned by a private equity company who wanted to divest by selling Balta Group or parts of it. Victoria PLC as an industrial company active in the floor covering industry wants to grow within the industry also by acquisitions. Therefore, there was interest in certain parts of Balta Group. So, there was a match between the long-term goals of both companies.
Since Balta is a renowned and respected brand worldwide in the flooring industry, the brand name was also acquired by Victoria PLC.
TT: In which countries do you have your nonwovens production units at present? What is the capacity?
We are having a production plant in Belgium with a production capacity of 50-60 million sq m, depending on the mix of products.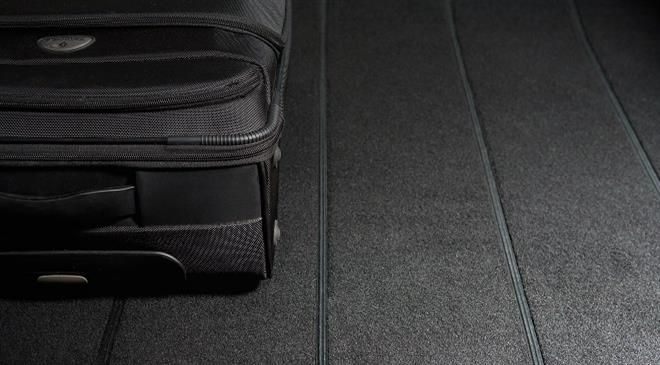 TT: Please tell us about the various sustainability measures adopted at Captiqs Nonwovens.
At Captiqs Nonwovens we are taking the following measures:
Re-use of our own waste. All PP waste is re-grinded in-house and transferred into granules which are used to produce fibres again. These fibres are used in our nonwoven carpets, in automotive and geotextile solutions.
50.2 per cent of the content of our nonwovens produced is recycled materials, which includes rPP (recycled polypropylene) and rPET, coming partly out of our own in-house production processes.
All rainwater coming from our factory roofs (70,000 sq m) is collected in a massive basin (12,000 cubic m) and re-used in-house. The water is also made available for local farming during the summer.
50 per cent of the power consumed in-house currently is derived from the solar panels installed on the roof of our factory.