TT: How did Bebop Sensors happen?
I am a musician, when I travelled, it was a big hassle to carry large musical instruments on the airplane or even by car. So, I developed electronic instruments that are a fraction of the size. To make some of these instruments work, we needed sensors that were accurate, superfast, took very little space and weighed less; so we created sensors, and they took a life on their own by attracting customers outside the music industry-lo and behold, Bebop Sensors was born.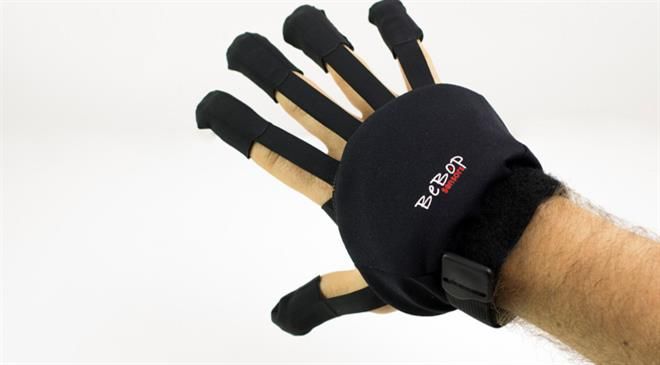 TT: What was the inspiration behind the word 'Bebop'?
The name Bebop is a nod back to our sensor's roots in musical instruments. Bebop is a sub-genre of jazz known for pushing the boundaries of what's possible in an already deep musical medium. We like to think Bebop Sensors is expanding the art of the possible for the tech world.
TT: Which fields/sectors does Bebop Sensors cater to?
We recently developed gloves incorporating our technology that is getting a lot of traction in the industrial space. In factories where worker productivity, safety and quality can all be addressed in real time, based on the feedback from our sensors on the gloves worn by the manufacturing personnel, a different version of the gloves with haptic technology is being used by customers designing next generation of VR devices-they already had visual and audio, now they also have touch in the virtual reality environment. Most of our designs are in medical applications-insoles in shoes, hospital beds, wheel chairs, etc; in sporting gear-helmets, shoulder pads etc; in automotive- steering wheels, infant car seats; of course, the musical instruments gave us the start. We have shipped over 4 million sensors into various applications, but this is just the tip of the iceberg in terms of market potential.
TT: What made you move over to wearable smart fabrics from musical instruments?
We actually did not move over; we cater to both of these market segments and many others. Our product lends itself well to the smart fabrics applications given that our sensors are also fabric, they are thin, feather-light, weigh next to nothing and can be cut to any shape or conform to any contour.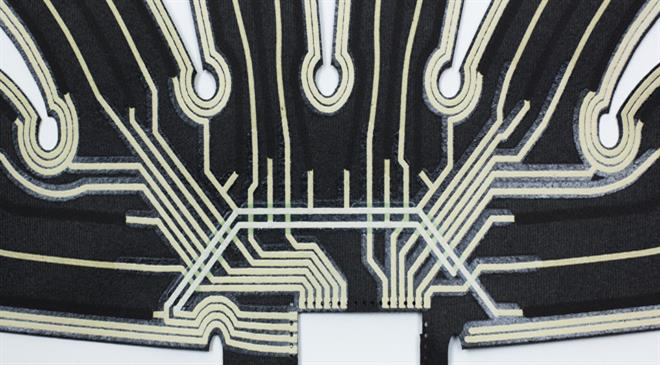 TT: Sensors are the next big thing. How is Bebop making fabric turn smarter with the use of sensors?
They are indeed. Flexible fabric sensors have emerged as one of the most sought-after sensors in markets that affect consumers every day, particularly in wearable devices. With consumers accustomed to wearing and using comfortable materials (such as fabric and leather) in their everyday lives, these materials are now converging with computers to create wearables and other fabric-based products for use in healthcare to study and treat medical conditions; entertainment to enhance gaming and experience VR simulations; and in sports to protect and prevent injury. At Bebop, we are connecting squishy humans to rigid computers. We are making surfaces smart by using our technology that senses and provides valuable information.
TT: What kind of data does the Bebop sensors record?
Our sensors comprehend force, location, size, weight, bend, twist and presence across any size, resolution and geometry. This data is conveyed to semiconductor processors that use algorithms to parse the data we provide and reflect back to the user, valuable and useful information that can be life changing.
TT: What are the applications of Bebop provided fabric sensors?
Gloves in industrial applications, VR accessories, steering wheels and car seats in automotive applications, several musical instruments, helmets, other sports gear, in hospital beds and wheelchairs, the applications are numerous.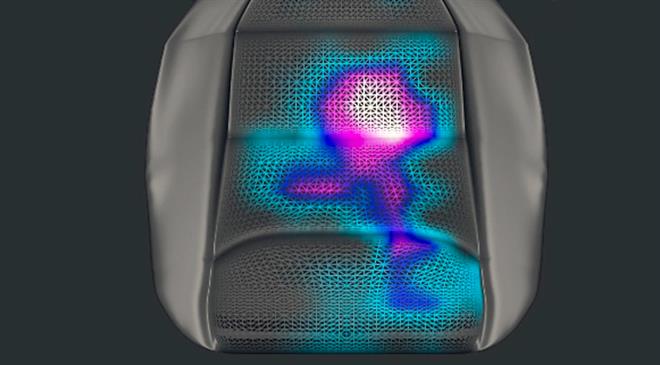 TT: What is the role of conductive inks in connecting the sensor material to the drive electronics?
While our sensors are flexible and fabric based, the drive electronics- the semiconductor chipsets-are usually rigid; so, our customers use our sensors where flexibility is required. For example, along the fingers and palm in a glove, the conductive inks are printed to connect our sensors with the drive electronics which is often away from the location (where one wishes to sense). In the glove application the chipsets can be behind the palm or on the wrist where one does not expect to sense data.
TT: How many washes would the garments, equipped with the Bebop sensors, last?
In a garment application, our electrically conductive elements will be encased or sealed for moisture, the garment will then be washable. The exact number of washes would depend on our customers' design and offered specifications. We would expect that a good design will see our sensors last the life of the garment. Batteries might have to be replaced much prior, of course.
TT: By what percentage is the cost of such wearables expected to go up?
Our sensors are made for consumer applications-so, our costs and hence our prices are in line with what our customers expect; after all we are shipping millions of sensors. So, no matter what industry, they are all cost-sensitive and we started with this notion in mind and we have met our customers' cost requirements. Exactly how much the end garment or wearable would cost would depend on our customer and our portion of the cost will likely be a small fraction of the end design.
TT: Which are your current markets around the world? Are you planning to make inroads in some other markets apart from the existing ones?
We are currently shipping worldwide both to our OEM customers as well as through their end devices to the consumer. Most of our customers design their products in North America, Europe and Japan and most of their production is based in China, Malaysia and other locations. We have already commenced market development outside the geographies where we have had initial success but for the most part we are driven by global customers that have a worldwide footprint.
TT: Are you thinking of tapping India as one of your markets in near future?
India is already a natural fit for many of our applications. We expect electronic musical instruments to be widely adapted in India as our customers develop instruments like the mridangam, tabla, etc. We also expect our sensors to be someday used in cricket bats, hockey and soccer gear, as well as a variety of other industrial and medical applications.
TT: What are the future inventions Bebop is currently putting its money into?
We found that our customers are better able to adapt our product when we create a platform, a design that is almost three quarters of the way to what they would see in the end device. Hence, we developed fully functional gloves with sensors; we are now investing in software that pair up with our prototypes to provide our customers with a very realistic feel for what their devices could look like. We are also investing in improved sensor technologies that will allow us to expand our applications and markets.
TT: How have been your sales in the current fiscal and what are the projections for 2020?
We had a great 2018 with promising designs that will go into production in 2019. Our current shipping products did well, we doubled in size, and we expect that trend to continue in the next few years with more than one runaway success among our customers' designs using our technology in their core.