TT: What percentage of global textile innovations comes from Europe? Has the number grown over the years?
The nonwovens industry is constantly innovating, and a large number of major players are European. During the last editions of the INDEX 2020 and IDEA 2022 trade fairs, innovations both at product and process levels were highlighted. Across all themes, INDEX winners are 85 per cent European, and Europeans represent 50 per cent of innovation finalists at IDEA 2022.
CETI is helping its customers in these innovations in domain of sustainable products, textile to textile recycling, improving product performance and industrial transfer. With an R&D portfolio of more than €2.3 million in 2021, CETI has managed projects and helped its customers to innovate, generating millions of revenues for our customers.
TT: What is the average budget benchmarked for R&D by textile companies in Europe?
As a technical pilot platform with most (80 per cent) of the nonwoven process available in the market, the R&D project budget depends on the process configuration and the needs of the customers. It starts by daily rate for prototyping to a complete project in which CETI brings also expertise and experience. R&D envelopes start at several thousand euros and can sometimes reach several hundred thousand euros.
TT: What new areas or applications of textile has CETI explored in the last 2-3 years?
CETI has been working for many years on sustainable materials such as PLA and PA11. Work was initiated in 2013, and CETI continues working with the new generation such as PHA, PVOH and PBS – replacing the original synthetic polymers fossil by biodegradable and compostable alternatives. CETI's expertise in spunmelt technologies makes it possible to optimise the compatibility of these raw materials with the processes to facilitate rapid and reliable industrial transfer.
Since 2015, CETI entered the area of textile recycling through work on the recycling of TPU (H2020 Sport infinity project), then in 2016 on the mechanical recycling of textiles with an ANDRITZ Laroche partnership. From 2021, CETI has continued its work with the integration of a thermo-mechanical recycling platform in partnership with EREMA for the recycling of textiles in PET, PA or even PP and PE. CETI's dynamic around the circular economy, ahead of European legislation, has made it an essential partner in the field of recycling, and nonwovens are becoming a sustainable solution for textile recycling.
TT: Which courses and skills are highly sought after at CETI, and which ones do you see will be in demand in Europe going forward?
CETI teams come mainly from the world of industry with skills but above all know-how. Their expertise come from their previous experience in different industries and from the diversity of R&D projects they manage. Personally, my degrees are in textile engineering, but I have started in Nylon 66 melt spinning industry and then in spunmelt dedicated to hygiene market. At CETI for 12 years, I have had the chance to study and to learn, thanks to the awesome platforms we have and thanks to all the R&D projects and customers we have accompanied.
To strengthen the team and knowledge, we are increasingly looking for profiles in chemistry, process engineering, mechanics or even extrusion.
The nonwovens industry is following the CETI trend by opening up expertise to meet new needs in the circular economy.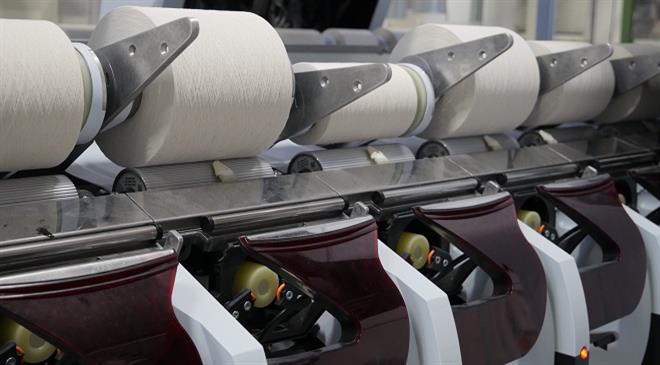 TT: How is the adoption of circular economy, Industry 4.0 and blockchain among Europe's textile companies?
European textile companies are well aware of the evolution of the market, the consumers and the impact they have on society and the ecology. They are constantly questioning themselves and improving. The latest pandemic has accelerated this questioning and European textile companies are working on these subjects even more ardently.