Interview with Sven Ghyselinck
We plan to launch a lot of new products in 2020 1st half
Headquartered in Belgium and with offices in the United Kingdom, Portugal and the United States, Devan Chemicals develops speciality chemicals for textiles. It is a leading innovator in the fields of protection, performance, thermoregulation, health and wellness, and fibres and yarns. The company launched its Cannabidiol (CBD) fabric treatment at Heimtextil 2019 in Frankfurt as part of its R-Vital range of microencapsulated active ingredients. Chief executive officer (CEO) Sven Ghyselinck speaks about the applications of CBD-infused textiles, its scope and future applications.
TT: Tell us about the first CBD-infused activewear created using your microencapsulation technologies. Have you received more inquiries after the launch? Which regions are taking more interest?
We have developed activewear together with Acabada Active. CBD-infused clothing programmes are currently in pre-collection stage with approximately 10 brands. The best known at this stage is Acabada Active as it is already selling products in the New York consumer market. Others are related to socks, recovery wear, sleepwear, shirts, denim, etc and so, there is a lot of interest from the clothing side. From home textile brands, we do get a lot of positive reactions. During New York Market Week recently, 15 brands have been showing R-Vital CBD-infused products to the US retail community.
Currently, the strongest market demand is in North America (with the US being the dominant consumer market for CBD products), but several European countries are increasingly speeding up demand and interest.
TT: Is the market for CBD-infused textiles still picking up? Or do you see a surge already?
We believe this is still very early days of the CBD market. The market in general is still very much in a growth phase. Several analysts indicate the market will grow to a $15-billion one.
CBD-infused textile products are currently a new approach in the CBD arena, but surely it will find increasingly its niche in this space. We have seen similar market adoptions with skincare for example, where first cosmetics were (and still are) the leading industry supplier, but where textile solutions find increasingly their spot.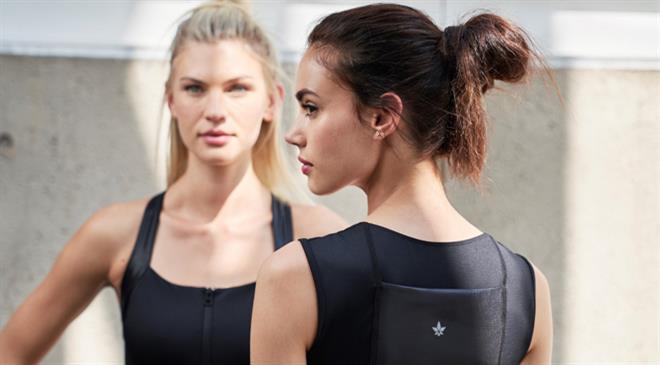 TT: Which are your major markets application-wise and geographically for specialty chemicals?
Devan is active in the entire textile range. From clothing to bedding (mattress and bed accessories), textiles for aviation, train, automotive, home textiles (curtains, carpets, upholstery), and finish with hygiene non-woven solutions.
From a brand perspective the market is still dominated by the United States and the European Union, with Southeast Asian and Chinese brands rapidly coming up. From a textile application point of view, clearly there is an upsurge in activity in SE Asia following US-China trade issues.
TT: What are you doing to increase the strength of specialty chemicals against laundering and wear and tear of textiles?
For many years-even before it became a marketing must to present you as green-Devan has been working on durable and sustainable solutions. Even in a category like flame retardants, we have been a leader in halogen-free and antimony-free solutions; recently we have even introduced a 94 per cent bio-sourced flame retardants.
Everything that we do, we focus not only on the impact of our solutions on the consumer (during wear or wash), but we also genuinely care about the waste streams of the mills. Often those are the ones enduring far more environmental issues than the consumer. A good example is that despite the market demanding metal-based anti-microbials, we have always carried our range of metal-free anti-microbials. Not only are these not leaching for the consumer, but also the waste treatment for the mills is far easier and non-hazardous.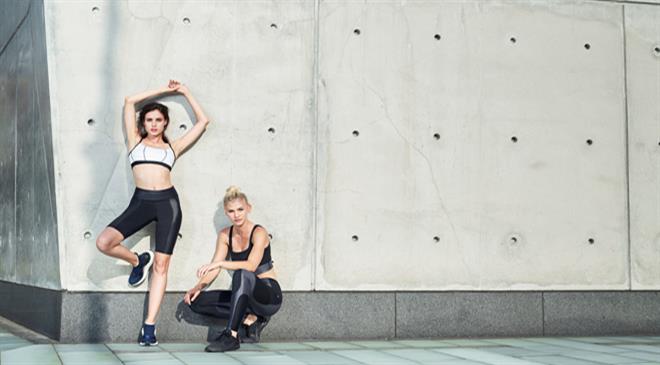 TT: What is your market share in this niche?
It is very difficult to talk about market share as none of the specialty chemical companies publish turnover or geographical/product breakdowns. So I cannot comment on this.
TT: What are the latest trends and innovations in specialty chemicals for textiles? What are you working on?
We are currently working on novel odour control solutions, more greener innovation in terms of thermoregulation and another exciting extension for our wellness range. The first half year of 2020 will see a lot of product launches from us-come and see us at Heimtextil, Domotex, Index and Performance Days. (HO)