Interview with Sachin Pendharkar
Our motto is 'Reduce to the max'
Germany-based Dieffenbacher Group is a producer of high-quality composites for the automotive, transportation and aerospace industries. Sachin Pendharkar, managing director (MD), Dieffenbacher India, talks to Paulami Chatterjee explaining how the company supports customers.
TT: What are the main business areas of Dieffenbacher?
Dieffenbacher is a leading manufacturer of press systems and complete production plants for wood-based panels, composites and recycling industries. We combine technologies, processes and application knowhow with extensive client collaboration to create advanced solutions and to help our customers achieve their business goals.
TT: What are the major plant optimisation and modernisation techniques/products that Dieffenbacher's Composites Business Unit offers?
Dieffenbacher supports customers from the initial idea through engineering and plant conception, manufacturing and installation of the press to commissioning and beyond. The Diffenbacher Lifecycle Service offers planning security over the entire service life of the plant. Individual modernisation solutions ensure that production lines can be operated efficiently for years.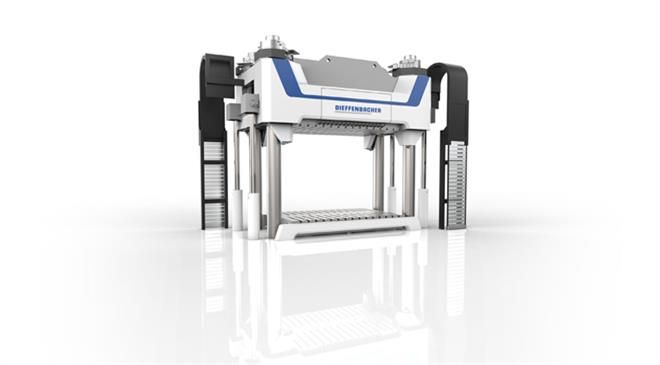 TT: Tell us more about the Fibercon, Fiberforge and Fiberpress products, which you created in collaboration with Defortec.
Fiberforge is the fastest tape laying system in the world. It manufactures near-net-shape laminates from continuous fibre-reinforced glass or carbon fibre tapes. Structural composite components can be selectively reinforced to achieve excellent material properties in terms of deflection behaviour, rigidity and impact strength. The tapes consist of glass, carbon or natural fibres based on a thermoplastic matrix and are rolled up on up to four spools. This makes it possible to mix different materials in a single tape layup and to lay tapes of different widths and thicknesses. Fiberforge helps our customers make the processing of thermoplastics faster and more efficient, even for mass production. 
We developed Fibercon, which is suitable for mass production, as a complementary process line for Fiberforge. The system consolidates tailored blanks produced on Fiberforge into flat, near-net-shape laminates of outstanding quality. Fibercon can process several layups simultaneously and has impressively short cycle times.   
Fiberpress ensures high machine availability and energy efficiency. The reduced base area and lower overall height help customers integrate this hydraulic press into their existing machine pool more easily. The capability to adapt the tolerance between the pre-bending line of the ram and table promises a constant parallelism for precise component thicknesses and higher component quality. The new press concept ensures high availability with integrated driving tables and fast and flexible die change systems. Along with good energy efficiency, customers also benefit from lower operating costs.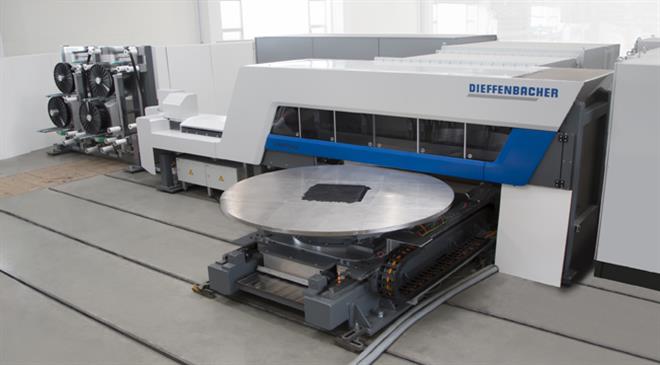 TT: Tell us more about your motto 'Reduce to the max'.
'Reduce to the max' means combining multiple advantages in one system, e.g., compact design with more efficient processing at lower costs. That is what our products do. The complete Fiberpress series, for example, is equipped with one pump type. Depending on the required cycle time or press size, only the number of pumps varies, which makes spare parts inventory or supply easier.
TT: How do you make customised plants from one source?
Based on the part to be produced, Dieffenbacher recommends the most economical production process and then implements customer-specific production systems. With its Fiberpress series, Dieffenbacher offers the right press and material infeed technology with sophisticated automation features for the production of Class A exterior parts made of SMC and for underbody components made of LFT-D. The Tailored Blank Line, consisting of Fiberforge and Fibercon systems, enables efficient manufacturing of automotive components such as seat backs or of body armor made of UD fibre tape. Dieffenbacher also supplies systems for HP-RTM, wet moulding and metal-hybrid production processes. (PC)