TT: How easy or difficult is the design, construction and commissioning of a staple fibre or spun bond, composite or melt blown plant?
A spunbond, a meltblown or even more a multibeam composite line, is a quite complex system which involves a considerable amount of work. Considering the whole process from design, construction, pre-erection c/o our premises, disassembling, shipment, erection and commissioning, it takes from 12 to 24 months depending on the plant complexity. Compared to the period before the COVID-19 pandemic, but in particular in the last few months, the biggest difficulty we face is planning a fixed selling price and a reliable delivery time due to price and availability uncertainty of raw materials like steel and others. From installation and commissioning point of view, again, COVID-19 entry restrictions are playing an important role causing extensions of planned timetable.
TT: How has the nonwovens machinery evolved over the last 50 years? What transformation has technology and automation brought in?
Mainly the increase of sustainability through the development of technologies which permit to reduce the level of utilities consumption and at the same time giving more flexibility to facilitate the broad-scale usage of recycled plastic materials.
TT: What is so unique about Italian design when it comes to nonwovens machinery?
Solid knowledge of synthetic fibre manufacturing process, spirit of innovation, technical background and, a particular ability of Italians to listen to the customer needs with capability to design tailor-made, customised solutions.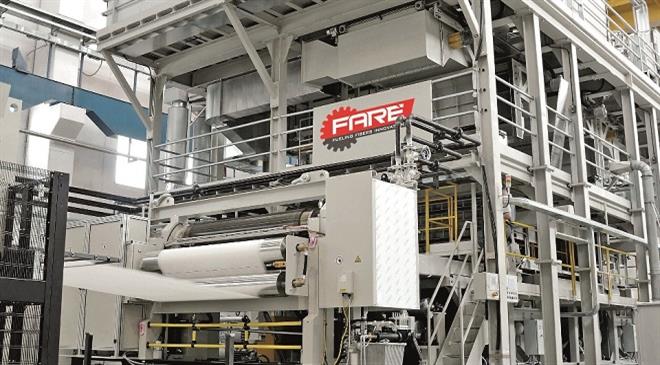 TT: The demand for nonwovens increased during the COVID-19 pandemic. Did this also result in increased demand for your machinery?
Yes, in particular for the hygienic, medical and filtration fields. But even the demand of staple fibre lines, which is the base raw material for most of the traditional nonwovens production technologies, increased.
TT: Can you give an approximate number of companies across the globe that have nonwoven machinery installed at their production units? How many or what per cent of these are your customers?
This is not easy to answer as reliable numbers of nonwovens producers in many countries/areas are not available. As far as we are concerned, more than 500 worldwide installations have been implemented.
TT: Talking of sustainability, how does your dryerless technology help plants go green?
Via a variety of benefits starting from a consistent reduction of electric power consumption, then an optimised melt homogenisation with efficient decontamination and limited polymer degradation. All this bring to the largest process flexibility with not only the possibility to process PET flakes instead of virgin PET granules but also biobased materials which is a need more and more requested by the market.
TT: Tell us about your Spun bond High Performance Technology (SHPT) for production of high-quality nonwovens. In which industries are these nonwovens used?
These are used in most of current market applications. FARE' technology principle is based on a concept which allows producing fine denier-based nonwovens typically for hygiene, medical, filtration, facemasks and other applications, as well as coarse denier-based nonwovens for applications like geotextiles and civil engineering, roofing and building, coating substrates, household, packaging and others. For both types, a proprietary bicomponent technology is available with various filaments sections to offer a variety of benefits.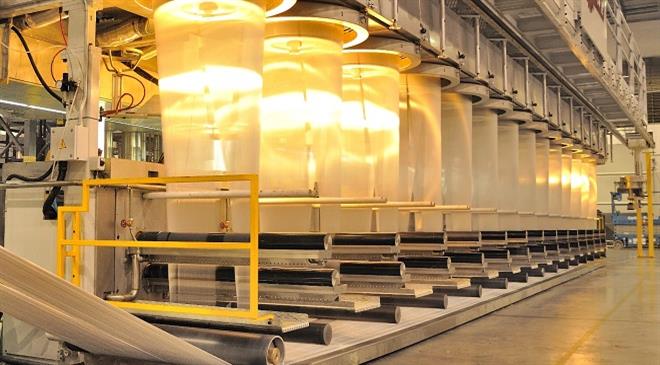 TT: In which countries/regions is the demand for spunbond-meltblown technology more at present? Going forward, where do you see the demand moving?
Again, not easy to answer as the COVID-19 pandemic changed a lot the worldwide situation and relevant trends. Some matured markets like Europe showed a big demand in particular for filtration and hygiene nonwovens while emerging markets like Africa where availability of such type of products is limited did not show the interest that might have been expected. In addition, the difficulties in terms of price and delivery time for the steel and other raw materials with consequent extension of equipment delivery time and consistent increase of selling price, has changed the planning of many projects some of which are anticipated to not materialise for fear that the general conditions will worsen, while some others are postponed in anticipation of better times.
TT: What services do you give to your customers post-installation? Are spare parts readily available?
Of course, we have an after-sales organisation granting the availability of original replacement parts. We can propose also specific line revamping to obtain technological and innovative development or optimisation of lines efficiency to let clients challenge new markets and opportunities. Great attention is dedicated to the concept of Industry 4.0, which includes an open digital environment of Human Machine Interface and plans of predictive maintenance.
TT: What new technologies did you show at the IDEA fair in March 2022?
We showed our complete technology portfolio with particular highlight to equipment for spunbond high-loft fine denier nonwovens and coarse denier spunbond equipment with balanced MD/CD tensile strength.
TT: How is the demand for plant machinery from China? Are more and more Chinese companies entering into production of spun bond, melt blown and other nonwovens?
Chinese market is quite complex as from one side demand of nonwovens is increasing, while on the other side several local equipment suppliers can offer an 'entry-level' equipment to produce standard spunbond, meltblown or composite nonwovens. This equipment however, even though it is considerably cheaper than the European made one, is much less reliable and efficient, so we concentrate our commercial efforts only towards customers who are looking for reliable technologies and where price is only one of the factors to consider and not the main one.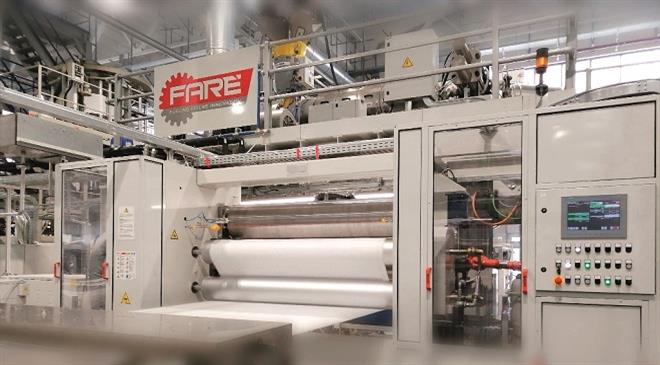 TT: In the coming years, what new things can we expect in the nonwovens field?
We expect an increase in the use of nonwovens in new applications and technology optimisation with the aim of reduction of utilities consumption, and higher flexibility to use recycled and biobased raw materials.