TT: Describe your journey through the years. Which are the major milestones for the company?
Fitesa was founded in 1973, in the South of Brazil, to produce PP packaging, carpet backing and fibres for textile applications. In 1989 we started producing spunbond nonwovens, and in 2009 we initiated our recent international expansion history, with a 50/50 joint-venture with Fiberweb for the Americas with plants in Brazil, Mexico, US, and Peru. In 2012 we acquired Fiberweb's part in the JV, as well as their hygiene business worldwide, expanding our footprint also to Sweden, Germany, Italy, and China.
     In 2017 we started a films and elastics division with the acquisition of Pantex International. This business was further expanded in 2020 with the acquisition of Tredegar Personal Care. In 2020 we also acquired Freudenberg Hygiene Brazil and Fiber Dynamics in the US, expanding our carded and wipes capacities.
     2018 marked the start of our operation in Southeast Asia, with the JV FitesaCNC.
     Today Fitesa is one of the world's largest nonwovens manufacturers. We specialise in the development of innovative solutions for the hygiene and healthcare markets by utilising a broad range of technologies, including spunbond, spunmelt, meltblown, carded, airlaid, films and elastics. Headquartered in Porto Alegre, Brazil, we operate 23 manufacturing locations across 13 countries: Brazil, China, Germany, Hungary, India, Italy, Mexico, Netherlands, Peru, Sweden, Thailand, UAE, and the US.
TT: Which are the decisions you have taken to remain competitive as a company in the last one year?
We have always considered fast decision making and the company governance structure as one of our key competitive advantages, and the COVID-19 pandemic put that into test. We are proud to have approved and executed in record time projects to increase our meltblown capacity in support to the healthcare market, specifically the production of surgical and N95 face masks, without delaying our ongoing expansion programme. We have also announced new investments in innovative capacities that will be capable of producing more sustainable products from a variety of circular raw materials, in line with the customers and consumers demand for alternatives for today's disposable products.
TT: What is the percentage of spunmelt, carded and airlaid nonwovens that you supply to the hygiene, medical and industrial markets?
Today our installed capacity is roughly: 60 per cent spunmelt, 20 per cent carded, 15 per cent films and elastics and 5 per cent airlaid.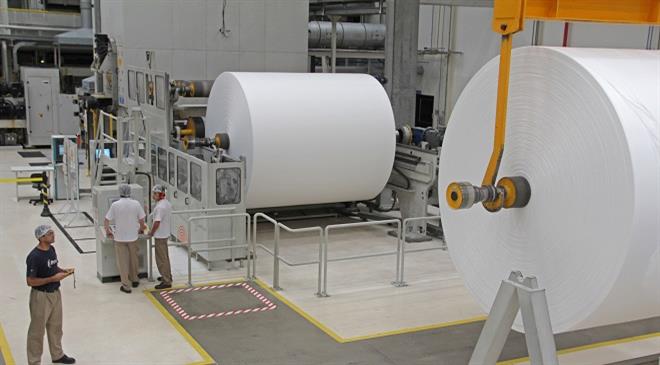 TT: Which are your major markets worldwide?
Fitesa serves the global hygiene and healthcare industries. In some regions we are also important players in industrial markets such as agriculture and mattresses. Our installed capacity is quite balanced between the US, Latin America and Europe, with China and Southeast Asia representing approximately 15 per cent of it.
TT: It has been a year since you acquired Fiber Dynamics. What business prospects has this opened for you?
The acquisition of Fiber Dynamics was very important to our entrance in the US wipes market. The integration of the teams was smooth as expected, and we already expanded Fitesa High Point's installed capacity with new lines to support business growth.
TT: The world over, companies are trying to move towards a more sustainable future. How are you trying to incorporate sustainability in your products?
Fitesa has one of the largest sustainable portfolios in the spunmelt industry, with a range of products with biobased and natural content.
     Our strategic direction for 2030 is to be recognised as the most sustainable company offering nonwoven solutions in the markets we operate. 
     This is not, however, a new journey for us:
•
We have published sustainability reports since 2013, and our culture of doing more and better with less has always supported the achievement of remarkable results in energy consumption and waste management. 
•
In 2020 we have stablished an ESG committee to overview our strategic sustainability initiatives, and in 2021 we certified our Sweden facility with ISCC+.
•
We have also announced investments in the US and Europe that will be capable of running increased circular and green content.
TT: You have announced projects with Reicofil. Are they already getting implemented and if yes, what are the global locations of these projects?
Our latest announcements with Reicofil refer to the installation of Reicofil 5 lines in the US and Europe. Both projects are ongoing and expected to start-up in late 2022/early 2023.
TT: What was the impact of the pandemic on your business? How did product development for customers get affected?
Unlike many businesses, the demand for disposable nonwovens was positively impacted by the pandemic, as a result of the increasing concern with safety and hygiene. While some product developments in the AHP segment were put on hold, there was a significant increase in the consumption of PPE such as face masks and gowns, as well as sanitising wipes which are made of nonwovens. In this scenario, we had to react quickly to both expand our installed capacity to support the population's urgent needs, while we also felt responsible for taking our healthcare expertise in South America (where we have been market leaders for a long time) to the other regions where we operate.
TT: What were the opportunities you saw amidst the pandemic? What new products were launched?
Our main pandemic related investment was the expansion of our meltblown capacity in Brazil, where we were already market leaders, and the start-up of our first meltblown lines in Europe and the US.
     We have also entered the US wipes market with the acquisition of Fiber Dynamics, which capacity was already expanded in 2021.
     Finally, we have launched a number of nonwovens with antimicrobial properties under the Fitesa Shield product line.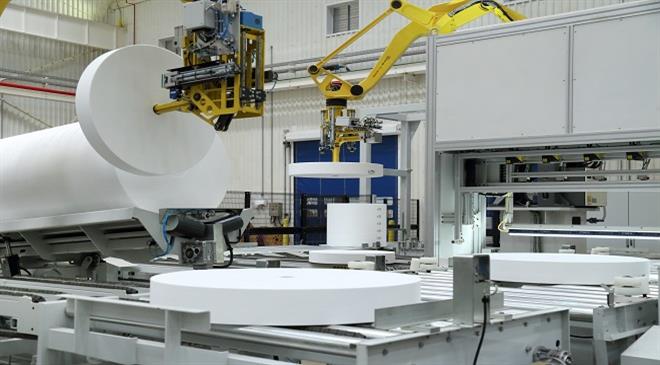 TT: Any new projects and investments in pipeline?
At this moment we are working on the implementation of the recently announced investments. In terms of product development, the teams in our 5 Innovation Centers continue to develop new products and technologies to better serve consumers' always developing demands. Our priority at this moment is in technologies and raw materials that can increase the circular and biobased content of our products, but we are always looking for new opportunities that help us achieve our vision of being the preferred choice for the supply of nonwoven solutions for the global hygiene and healthcare industries.