TT: How did the performance materials division perform individually? What were the factors which came into play to decide its sales revenue?
Freudenberg Performance Materials is very diversified. We provide customers in a wide range of markets including automotive, construction, apparel, energy, filter media, healthcare, interior design, footwear and leather goods, as well as special applications. The corona pandemic led to high volatility in all markets. Basically, our businesses have developed according to their respective markets this year. Of course, the worldwide price increase in the SCM chain and for raw materials have also had an impact on our business.
TT: Which of your markets fared well in the last one year and reasons for the same?
We performed well in the healthcare, building and construction, interior, energy and apparel market. However, the apparel market is still well below pre-corona pandemic levels. The energy business was clearly driven by new mobility, which benefits from state support in many countries and is closely linked to the mega-trend of sustainability. Our businesses in the construction and interior markets have gained a lot of momentum after the pandemic-related lockdowns.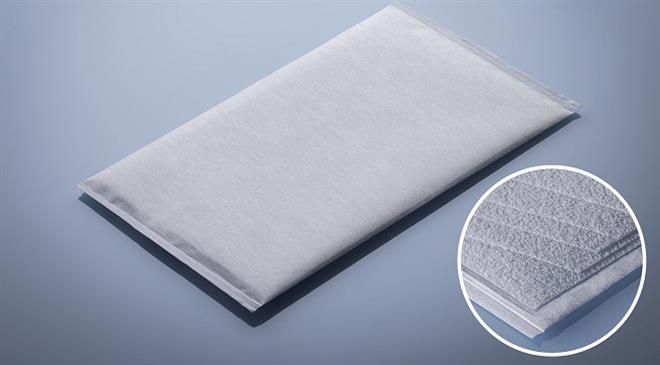 TT: What were the opportunities the pandemic brought to your division in the last 1 year? What new products were launched?
It may not seem like an opportunity at first glance, and yet we consider it as such: the integration of 2020 acquired Filc and Low & Bonar during pandemic. We now know even better what we are capable of. The extraordinary commitment and great performance of our global teams during the lockdowns was very impressive! Thanks to the great cooperation between the new and the existing colleagues we were able to complete the integration on schedule - despite the pandemic and the mainly virtual collaboration. Today, we are organised together in such a way that it makes the most sense for our customers, we work on a broader technological platform and offer our customers a larger product portfolio. Examples of this are the ENKA solutions and the coated fabrics that we offer under the Mehler Texnologies brand. We have also strengthened our needle punch footprint in Europe.
Sustainable wound plasters are among our new solutions this year. They use bio-based raw materials that allow biodegradation in an industrial composting setting after the product has been used.
Another sustainable and new solution is our Evolon RE. This is an even more sustainable version of our high-performance microfilament textiles – manufactured from an average of 70 per cent recycled polyester, which we make by recycling post-consumer PET bottles in-house. 
When it comes to battery packs in mobile and stationary lithium-ion energy storage systems, our new Battery Pack Liquid Absorbers ensure function and lifetime. The absorbent pads capture and reliably store unwanted liquids like water condensation and potentially leaking coolants inside lithium-ion battery packs. 
Another new solution for new mobility but also for wind turbines are our Friction Inserts. This innovative friction enhancement technology makes bolted and press-fitted connections safer and more efficient. By increasing the friction coefficient, it helps to transmit higher torque and shear forces to meet the requirements for higher performance.
Customers in the workwear and protective clothing market benefit from our new range of highly efficient interlinings, tapes and thermal insulation materials. The materials not only withstand diverse kinds of strain they are exposed to in everyday work and washing procedures but also offer excellent comfort.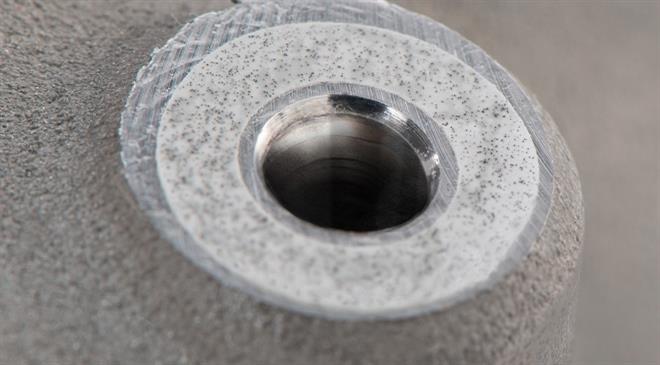 TT: How much is the market of technical textiles / nonwovens set to grow in the next few years? In which particular sectors/applications are we likely to see the most dominance? Could you please elaborate?
Due to favorable macroeconomic factors like higher life expectancy, better healthcare quality and access in less developed regions, we will see an increasing demand in the healthcare market in the years to come, e.g wound dressings. Innovative solutions with high or better performance will be key here. One example is our innovative hydrophilic debridement foam for more effective cleansing results and greater patient comfort.
There will also be a high demand for filtration solutions following the megatrend of improved indoor and outdoor air quality as well as cleaner water, especially drinking water. Legislative regulations will drive this as well. Freudenberg Performance Materials has strengthened its portfolio in this field with acquisition of Low & Bonar and of Filc last year.
Automotive will certainly belong to most prominent growth markets for technical textiles.  Today, manufacturers must either produce more CO2-friendly electric vehicles or more efficient cars with internal combustion engines that consume less fuel. In both cases lightweight construction plays an important role. Our nonwovens can be used very efficiently in lightweight construction. For instance, a textile underbody made of nonwoven material is substantially lighter than an injection moulded underbody.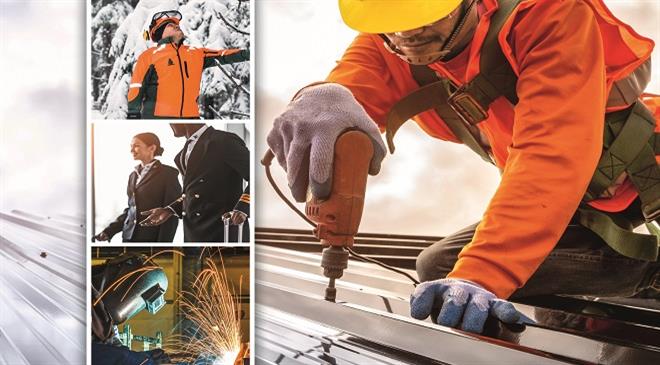 TT: How does Freudenberg meet its sustainability goals with respect to its performance materials division?
Sustainability is an integral part of our corporate strategy. Within this, we follow two approaches. First, we continuously minimise our own footprint by using energy and materials efficiently. Second, we maximise our customers' handprint with our innovative products and services. 
One of our cornerstones to reducing our footprint are our PET bottle recycling activities. In the 1990´s we started as a pioneer with PET bottle recycling. Today we recycle around seven million PET bottles a day in our European facilities. 
Our fully biodegradable comfortemp Tencel apparel padding is one example of our many handprint solutions. The thermal insulation is made from sustainably produced cellulose fibre that completely degrades in soil within just under 60 days. At the same time, it meets all requirements for high-performance thermal insulation for sports and outdoor clothing.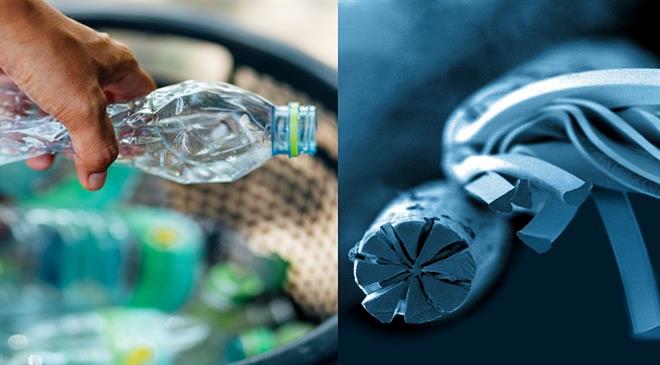 TT: Which are the new technologies you are researching on in your niche?
The use of more and more recycled raw or biodegradable material as well as composites are fields we put particular effort in.
TT: Are you visiting any trade fair this year or the following?
With the pandemic in full swing, we take the decision on fair participation three months ahead. Next to the measures approved by respective local authorities, the safety and health of our employees is the deciding factor here.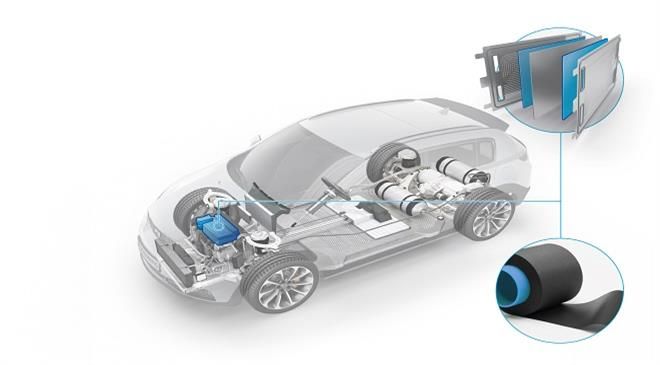 TT: What kind of capacity expansion plans you have for the performance materials division?
We will expand our production for gas diffusion layers for fuel cell applications and advance the technology it is based on. We have some other projects in the pipeline, for instance in our automotive and building & construction business. (PC)