Interview with Silke Brand-Kirsch
Working on non-fossil based solutions for packaging materials
Glatfelter is a leading global supplier of engineered materials. Silke Brand-Kirsch, VP – Marketing & Business Development, at Glatfelter, spoke to Fibre2Fashion about Glatfelter's recent acquisitions of Georgia Pacific's US airlaid operations and Jacob Holm--moves which are going to position the company strongly in the nonwovens market and how the company plans to carry forward its 157 years of legacy by focusing on products made of renewable raw materials.
TT: How did Glatfelter perform in the last 1 year? What were the major highlights?
Our performance sustained a commendable record of financial consistency and continuity that has extended over the past year. The purchasing of Georgia Pacific's US airlaid operations and Jacob Holm were two major highlights in 2021.
TT: How will the acquisition of Georgia-Pacific's US nonwovens business and future acquisition of Jacob Holm help to grow your own business prospects?
Glatfelter purchased Georgia-Pacific's US airlaid operations in May 2021 for $175 million. This deal included a large-scale airlaid manufacturing operation in Mount Holly, NC as well as a nonwovens research and development center in Memphis, TN. Shortly after acquiring GP's US airlaid operations, Glatfelter continued to grow its business by purchasing Jacob Holm in October 2021 for approximately $302 million. The addition of Jacob Holm will expand Glatfelter's scale and diversification into the high-performing and innovative spunlace nonwoven technologies and advanced plant-based sustainable solutions. These areas of expansion serve the growing wipes, critical cleaning, healthcare, and hygiene categories.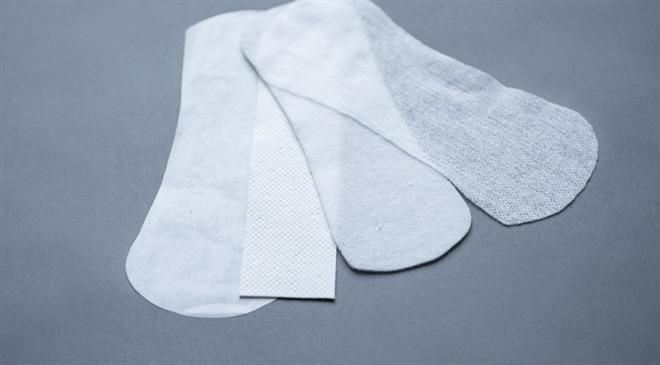 TT: What were the impacts of the pandemic on your businesses? How did product development for customers get effected?
Glatfelter's airlaid business achieved record sales of $392 million despite a slowdown in the tabletop business brought on by restaurant closures amidst the coronavirus pandemic. This segment saw heightened demand in 2020 as consumers stockpiled necessity items. Although everyone expected that there would be another increase in sales at the beginning of the second lockdown wave, there was not. This caused Glatfelter's customers to have high inventory levels. Glatfelter has seen an increase in demand now that things have reopened and believe this trend will continue to rise as people become more comfortable stepping back into society.
TT: What were the opportunities you saw amidst the pandemic? What new products were launched if any?
Customers started using moist toilet tissue as replacement for scarce paper tissue during the pandemic. Due to the significant shortage, manufacturers ramped up capacity rapidly, focusing on essential wipes like sanitizing and disinfecting.
TT: Are you visiting any trade fairs this year or the following? If yes, what will be your products on display?
We are projecting to visit and participate in 10-15 tradeshows and events in 2022 – similar to the amount we participated in prior to COVID-19. During these events, we are excited to showcase our latest new product developments for our key businesses. These product developments include launching new grades in our beverage filtration, developing a plant-based range of products for the absorbent hygiene sector, and also working on non-fossil based solutions for packaging materials and composable table top. 
If the COVID-19 situation allows, we will proceed as planned. Our top priority is to keep our people safe and healthy, so we will decide on travel and physical presence once we have visibility on the pandemic situation in the countries concerned.
TT: Textiles companies need to move into a more sustainable and circular framework. How do you think this can we achieved better, and have you seen this trend increasing ever since the pandemic happened?
Although the pandemic may have expedited this trend for some, Glatfelter will continue to make strides in our strong shift into sustainability. To ensure durable products like technical textiles for transportation, the materials of the future need to be recyclable. The usage of mono-materials instead of blends is key to enabling sustainability. Compostability and degradability are essential for disposable products using plant-based raw materials in place of fossil-fuel.
TT: Which are the markets where you think the tilt towards technical textiles in set to grow?
Technical textiles and nonwovens offer many advantages over other materials, especially when they are designed with consumers, sustainability, and efficiency in mind. This results in lower weight products, better recyclability, less carbon footprint, and less energy consumption. The greatest amount of growth can be found in mobility, infrastructure, filtration, and personal care.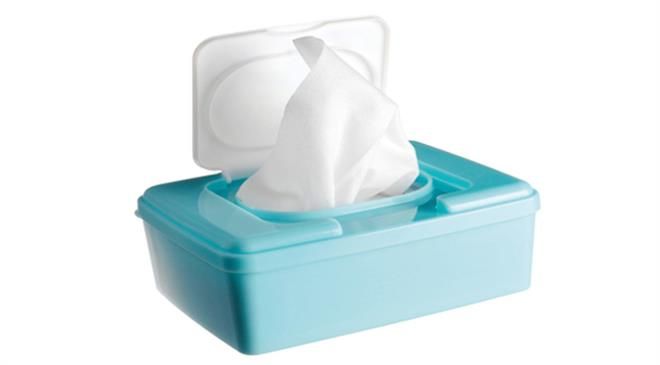 TT: What are the key trends in technical textiles you want to leverage?
Glatfelter is a leading producer of engineered materials for personal care, medical products, and food & beverage filtration. Our claim "Enhancing Everyday Life®" is our guide to developing more sustainable products for a future that will face the challenges of today. For us, building on our 157 years of company history by developing and improving our plant-based product range, is not taking advantage of a trend. At the center of our efforts, we are dedicated to creating environmentally sustainable products made of renewable raw materials that are essential for consumer wellbeing.
TT: What kind of capacity expansion plans you have for future?
We are closely monitoring the supply and demand for our products as well as our growth opportunities in our key regions and segments. (PC)