TT: What are the things to watch out for in the nonwovens market in future?
An important service we provide as an association is issue management. So, when an issue comes up that's going to dramatically affect any segment of our industry, we try to coalesce the opinions of affected members and use outside resources as needed to get a fair hearing for our side of the story. We've done that on the important issue of flushability as it impacts disposable wipes. We guided the development and publication of edition four of the guidelines for assessing the flushability of disposable nonwoven products (GD4) to help wipe manufacturers assess whether their products should be flushed into the wastewater stream, which includes a code of practice for proper labelling of wipes, as well as the "Do Not Flush" symbol for non-flushable wipes. It's not over yet, but we think we've turned the corner on that one. And we've got a new challenge coming up as the awareness of plastics in the environment grows and the concerns that brings to our industry. We have many member companies that are looking for us to help guide the process of developing a responsible position on this challenge going forward. I think this is going to be very important for our industry.
TT: How does INDA encourage innovation in the nonwovens industry?
As an association, we have the standing to provide industry recognition to innovations and individual service so important to our industry's vibrancy. We do this through our Innovation Awards programmes attached to our conferences, and our IDEA event. We also try at our events to provide some thought leadership in the sectors that we address. So, our conferences are peppered with industry experts looking down the road, articulating unmet needs, trying to interpret the signals, and presenting innovative thoughts, developmental concepts, and trends that event participants should keep in mind as they develop their products. This has been very important in the success of our conferences. The content is serious and the networking continues the discussions. And we try to inject a little fun as well.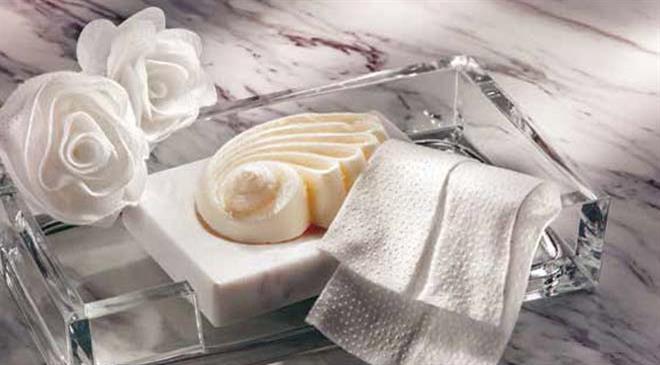 TT: What is the agenda to take the nonwovens industry to the next level?
Never sit still because the market we are in is very dynamic. So, we need to be continuously alert to new demands, new unmet needs, and new ways to meet those needs. Nonwovens are engineered materials that provide solutions to material science challenges. There will always be new challenges to be met, and nonwovens are successful because they are a very versatile, nimble platform that is receptive to new materials, new processes, and new technologies. Our job is to make it easy for resources to connect to facilitate the new developments and to execute well the management of the services and activities that deliver these connections. We are celebrating our 50th anniversary as the trade association leading the world of nonwovens. We need to stay sharp for the next 50 years.
TT: What is the global demand for wipes? What is the annual growth rate?
Globally, the wipes market is driven by the strength of the economy (impacting both consumer wipes and industrial/institutional wipes markets), the number of baby births (impacting baby wipes), and the constant introduction of new products. In the emerging and developing markets, disposable income is a key factor, as wipes are not an item of necessity, but one of convenience. In mature markets, the wipes market continues its strong growth, not only through increased usage and penetration, but through constant product innovation and new applications. Anything that is a liquid or a cream has the potential to be incorporated into a wipe, which provides for plenty of new market opportunities. Globally, the nonwoven wipes market is forecast to expand, in tonnes, 5.6 per cent annually through 2021.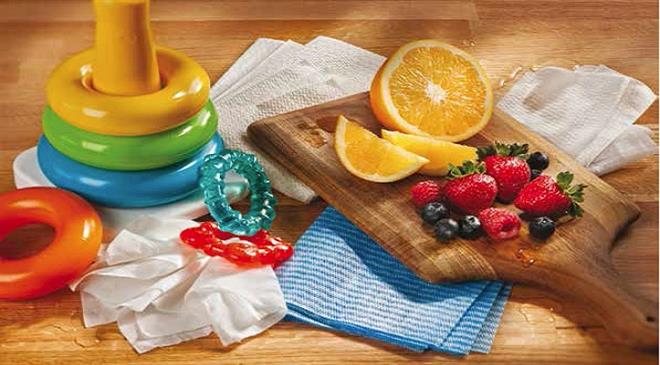 TT: What type of wipes are in demand-spunlace, airlaid, wetlaid, spunlaid technology and others?
The wipes industry is experiencing growth across all the nonwoven technologies, as each technology meets different requirements for different categories within the expanding wipes segment. For example, through the last three years in North America eight lines making material for wipes have been added: 2 drylaid thermal bond lines, 2 wetlaid lines, 1 drylaid hydroentangle line, 1 airlaid short fibre line, 1 meltblown line, and 1 spunbond line.
TT: Where is the application strong-personal care, household, industrial, commercial?
Historically, in mature markets two-thirds of the use has been consumer wipes, with the remaining third being in industrial and institutional applications. In developing and emerging markets, the majority of wipes tend to be consumer wipes, especially as personal care and home care disposable wipe applications are just beginning to emerge. In the emerging and developing markets, personal care is strongest, given the large percentage of baby wipes within the category. INDA estimates that more than three-quarters of the wipes consumption in South America is pre-moistened baby wipes. In mature markets, there continues to be an explosion in the types of wipes available to the consumer. The fundamental drivers for home care wipes vary by application, though convenience and timesaving are common to all. Today, there is a wipe on the market for almost every area of the home, yet new wipes in the household category continue to be introduced and increased product capabilities have allowed consumers to see added benefits with the use of wipes. 
The aging boomer population will be a growth opportunity for household wipes given the convenience and ease of use. Personal care wipes, in the mature markets, is driven by strong growth in moist toilet tissue and cosmetic/facial cleaners. While cosmetic/facial cleaner wipes were once niche products, wipes offering even more specific tasks have been entering the market. There is a trend toward more specialty wipes in skincare. Consumers are looking for convenient and portable wipe products to complement their existing skin care products; wipes such as anti-aging solutions, serum delivery, wrinkle relaxation, and sheet or face masks that offer hydration, antiageing, brightening and lifting. 
In North America, industrial and institutional wipes are forecast to grow at a slightly higher rate than that of consumer wipes. The main drivers of the segment are continued gains in the healthcare segment as concerns of cross contamination and healthcare-associated infections (HAIs) result in heightened demand for disinfecting wipes and an increase in manufacturing activity, as nonwovens increase share with task specific wipes, such as non-linting or abrasive characteristics. Further, the convenience that wipes can offer-the standardised quantity of disinfectant per wipe which makes it possible for facilities to use them effectively and reduce waste-is driving growth. End-use segments, such as healthcare facilities, food service, and schools and universities, will continue to emphasise the importance of clean surfaces and hands in order to minimise germs and illness at their facilities. 
TT: Which are the top markets for wet tissues and wipes? Where is the consumption growing?
Production in the wipes market is relatively similar in North America, Greater Europe, and Asia. While all the three regions experienced strong growth due to strong demand in their regions, Asia's growth rate is the highest and is now the largest wipes substrate producing region. The material is not all consumed in Asia, but some is shipped to other regions as either rolled goods or converted products.
TT: What is the theme for this year's WOW conference in June 2019?
Innovation and sustainability will be highlighted at this year's WOW conference in Atlanta. We have a great slate of speakers, and we will again highlight the World of Wipes Innovation Award with presentations from the three finalists and voting by the attendees for the winner. We will also have market/statistical information and a keynote from Kimberly-Clark's chief sustainability officer. An event not to be missed.
TT: What are the biggest challenges that the wipes industry encounters?
We continue to be challenged in the flushable wipes area by legislative and regulatory efforts to effectively ban the product. New legislative efforts in California, continued activities in DC, and expected challenges in New York City will need attention. We are also seeing increased need to coalesce industry positioning on the greater issue of plastics in the environment, with several in the wipes supply chain having a strong vested interest in this area. These two issues will require a great deal of effort to effectively steer to an acceptable position.
TT: What new innovations in terms of materials and technologies do you foresee in the wipes industry?
There is an increased level of interest in the sheet mask category of the wipes sector as the North American market picks up on this popular product category in Asia. We also see interesting innovations in packaging of wipes as more attention is being paid to end-of-life and recyclability issues. On the industrial side, the food service area is seeing great new innovations in quaternary compound handling improvements in raw materials, substrates, and treatments.
TT: What sustainability issues is the industry gearing to tackle?
Our industry recognises the need to move from a "linear economy" toward a more "circular economy" through recycling, reclaiming and reuse. We believe advancements in material science will be a great help in this area and are seeing interesting new developments in bio-based polymers and polymer combinations to advance in this area. Again, driven by increasing concern about single use plastics and their persistence in the environment. INDA's conferences will provide cutting edge content on this growing topic.