TT: What is the range of applications of nonwovens in this age? How have they grown in the last 2-3 years worldwide?
The nonwovens industry is constantly evolving, developing new products and applications continuously. During the last three years there has been increased focus on PPE and wipes related to the COVID-19 pandemic, which has resulted in greatly increased volumes of better performing products being supplied on a global scale. The impact of nonwovens on human health and hygiene cannot be underestimated. In addition, nonwovens continue to evolve in durable applications replacing traditional textiles in many technical areas such as automotive, military and filtration.
TT: In which areas/industries do you see innovations in nonwovens growing? What factors are responsible for this?
Legislative changes and growing consumer awareness of plastic pollution are already affecting the nonwovens industry. In Europe synthetic polymer use in nonwovens is still around 70 per cent, so there is a real need for innovation in sustainable materials and products. Whilst this is currently impacting single-use products, durable products are not immune and could be expected to be impacted further as consumer demand for sustainable products increases. This is driving innovation in raw materials and nonwoven substrates constructed from sustainable materials including biopolymers and natural fibres, which have not traditionally been employed in nonwovens.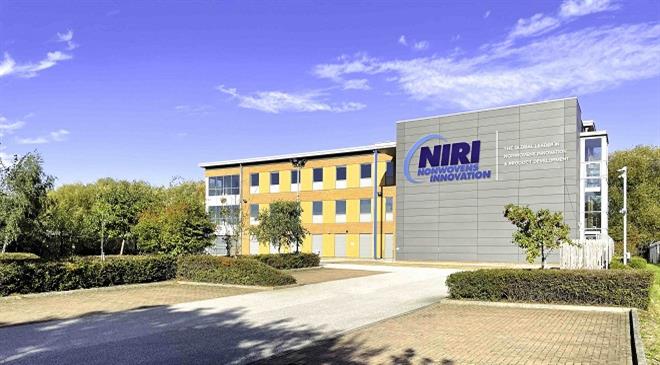 TT: What have been the most ground-breaking innovations at NIRI in the last two years? Please share few details.
NIRI has been at the forefront of working with new sustainable materials including emerging sustainable polymers such as PLA, PHA, PVOH and PBS – substituting fossil-based synthetic polymers with biodegradable alternatives, which are not deleterious to the planet. Much of the work has focused on developing the compatibility of these raw materials with existing nonwoven processes to make industrial adoption occur much faster than has been previously possible.
In addition, NIRI has been developing techniques to increase nonwoven performance with functional biomolecules – effectively attaching functional molecules onto fibre surfaces. This has led to products for blood filtration (removing antibodies), enhanced PPE (capture and immobilisation of COVID virus) and air purification (VOC capture).
TT: What is the annual R&D budget at NIRI?
Most of NIRI's R&D is conducted for other companies on a consultancy basis – this has been growing rapidly over the last few years as people appreciate NIRI's in-field expertise, prototyping facilities and speed with which they can get new products to market. In response to growing demand, NIRI has recruited 20+ new scientists, engineers and business analysts and is moving to a new larger facility in August 2022. Last year NIRI managed an R&D portfolio of over £4 million, generating many millions in revenue for our clients.
TT: What are the major challenges that the nonwovens industry globally is at the cusp of?
The availability of natural resources and the ability to produce product at a consumer acceptable price is going to be a key challenge for the industry over the next few years. Demand for naturally-derived products is increasing but the volumes of available materials are small in comparison to the volume requirement of the nonwovens industry – this includes both biopolymers and process compatible natural products. Product infancy as well as low capacity of raw material supply and high demand means that prices of sustainable materials will remain high.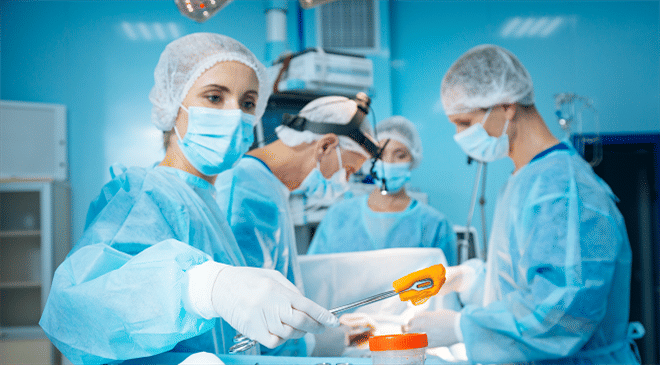 TT: What would be your suggestions to overcome this challenge?
NIRI is helping our clients innovate sustainable products, maintaining or improving product performance within an acceptable cost structure – almost all of our work is focused on a sustainable innovation. Strategies include but are not limited to direct substitution of synthetics, replacing non-biodegradable, non-biobased materials with sustainable alternatives, as well as substituting fibre-based solutions with bio-based chemical formulations and the use of nanomaterials to enhance the performance of sustainable materials. There are many solutions to every problem posed for nonwovens. NIRI is helping clients find the right one for their business, de-risking the inherently risky business of research and development.
TT: Can nonwoven products be sustainable? Can natural fibres be used to get the same results as done with petroleum-based nonwovens?
Nonwoven products are fundamentally more sustainable than traditional textiles, offering comparatively low energy use per unit of production, using linear efficient processes with low waste levels and limited chemical use. The use of recycled fibres, in particularly polyester, in products has been increasing throughout the last decade and the industry uses high levels of cellulosic fibres such as cotton, viscose, lyocell and wood pulp. The use of other natural fibres is increasing and finding their way into more and more commercial products – by designing the products in the right way natural fibres can substitute synthetic ones and still maintain the level of performance required by the end user. Natural fibres also offer many properties that synthetic fibres are unable to, meaning that in some cases it is possible to exceed the performance of synthetic polymers.
TT: You are working on PHAs project along with Fashion for Good. Please share a few insights on the same.
NIRI has always worked with companies outside of the nonwovens space and has capability for compounding polymers, extruding filaments, creating staple fibres as well as knitting of fabrics, meaning we are well placed to work with the global apparel industry. Four per cent of global greenhouse gas emissions (GHG-e) are emitted by the fashion industry, with raw materials and production processing accounting for around 38 per cent of the emissions. Polyester fibre makes up 52 per cent of global fibre production, so a sustainable alternative is urgently required. The Fashion for Good project combines innovators in the field of polyhydroxyalkanoates (PHAs), a biosynthetic alternative to fossil-based fibres with the potential to reduce carbon emissions in the fashion supply chain, and NIRI to address the challenge of compatibility with fibre extrusion processes. PHAs are very promising as they are highly sustainable being bio-based, and biodegradable in many environments, including marine, and are produced using fermentation from various renewable carbon-based feedstocks.
TT: What innovations can we see in medical, hygiene, filtration, defence, PPE, automotive and in performance wear in the years to come?
That is a very open question, which would probably require an essay to answer it fully! What I can say is that nonwovens are going to be central to solving the problems posed to those industries. From medical products that makes chronic wounds heal faster to thin lightweight adult incontinence garments – the key will be to make products perform better, using less of the planets resources whilst improving human health. This is where NIRI can help our clients deliver commercially viable products that help them grow their businesses.