TT: Which are your major export markets?
The majority of our nonwoven supply has now shifted to regional with a strong trend of further reduction of trans-Atlantic shipments. The merger was a key enabler to transfer technologies between the US and the Czech Republic sites and allowed us to localise supply. The global transportation issues actually ended up accelerating our plans to achieve this reshuffling of the portfolio and be better positioned to compete on a regional basis.
TT: Technical Textile is a technology-intensive industry. How much is your company investing in R&D? What new technologies are being implemented?
It is our judgment that we invest more in R&D than our direct competition in support of our mission statement. We have one globally connected Research, Technology Development and Product Development team, and purposefully blended these three functions to increase agility. We also were choiceful to have a center of excellence in Hazleton (US) and one in Znojmo 9 (Czech Republic) to strike a balance between meeting the needs of the local markets and leveraging global scale and exchange of diverse ideas. We invested in a new high-loft technology in the Czech Republic a few years ago to make super-soft materials and acquisition distribution layers and are well positioned to launch several first-to-world products in 2022 from this line. This line is also designed to run sustainable polymers such as Polylactic acid (PLA).  The nonwoven fabrics from this line can then be 3D textured or apertured to further enhance a breathable or premium look and feel.
The new investment in the US that starts up in January includes a proprietary technology that makes a premium fabric that very closely resembles the feel of cotton. In addition, the line has a unique texturing capability, and the investment debottlenecks capacity for medical fabrics to match the increased need for US-supplied medical fabrics. Our line in South Africa will be the first Reicofil 5 line in Africa, and with its capabilities will support our customers in Southern Africa.  Going forward, we have additional technologies in the pipeline and have a strong network of external partners to co-develop equipment as well as resin and biopolymer formulations. This network is critical to develop the next generation of fabrics.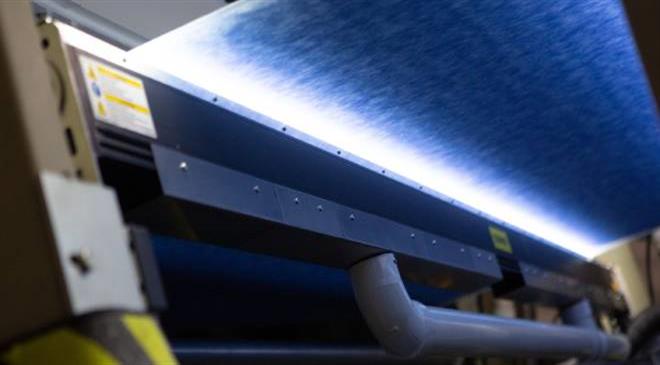 TT: A view is gaining ground that technical textile industry in the developed world is maturing and growth of the same is expected to be moderate. Your views on this.
Birth rates in North America and Western Europe are indeed flat at best with the risk of a downward trend. The increased technical performance of nonwoven materials also has led to better quality diapers, and this may gradually reduced consumption. However, some of the emerging diaper designs require different kinds of nonwovens and this may offset part of the decline. While the acceptance of adult incontinence products is growing, this is not yet at a rate that it can fully compensate for a decline in baby diaper demand. There was an expectation that aging baby boomers would drive broader acceptance of adult incontinence products, as this generation has a strong drive to stay active and continue to live their normal life. It remains to be seen if that will play out, but that could quickly lead to more growth in hygiene nonwovens.
Another factor at play is the high need to differentiate between diaper producers. This has led to an investment in higher performance and more delightful fabrics for consumers. This has increased the average basis weight of the nonwovens for example, especially for those materials that are in direct contact with parent and baby.
TT: How is the nonwoven industry going to tackle the growing concerns about sustainability? What advancements are taking place regarding fibre recycling?
There certainly will be more than one solution, and technologies are emerging based on (i) bio-sourced polymers, based on (iii) recycled polypropylene, polyethylene or polyester and there are even (iii) some biodegradable options on the horizon. In the next 5 years significant growth is expected for bio-sourced nonwoven fabrics that use BioPE, BioPP, PLA and/or PHA. In parallel, there have been significant advancements in recycling of various polymers, and with increasing scale the economics of this approach will lead to broader adoption. There are significant efforts by the resin producers to use either physical or chemical recycling methods to produce resin grades that can be marketed as mass-balanced recycled resins, and once the pricing of these resins becomes more competitive, the market can adopt quickly to implement this approach. Of course, most nonwoven producers have recycled most of their waste for years already. Finally, higher performance fabrics or different product forms can reduce the consumption rate of the final product, and thereby reduce waste. The nonwovens that enable this will be a key part of these product design changes. It will be no surprise that we have programmes at PFN in all these areas.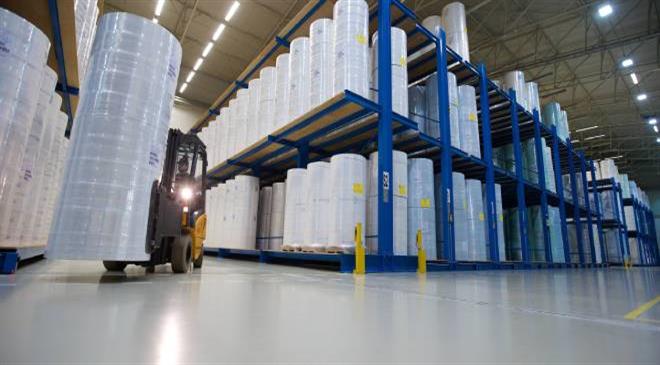 TT: What percentage of sustainability and circularity do your own products promise?
We have made significant progress in this area. We are already recycling all of our plastic nonwoven waste that can safely be recycled back into our production process without quality issues or production losses. Most of our products contain up to 10 percent of recycled resin, while we have a few specialty products with significantly higher amounts of recycled material.
Our Znojmo site in the Czech Republic was ISCC Plus certified in early 2021, and we offer a range of fabrics that are based on mass-balanced resins. Our Znojmo facility is also producing nonwovens using 100 percent renewable energy, and we continue to explore options for our other sites to make the transition to renewable energy.
In the area of natural products, we have developed and commercialised several specialty products with 50 percent bio-sourced polymers, and we are in the process to introduce nonwovens that are based on 100 cent bio-sourced polymers.
TT: What lies ahead of the road? What kind of expansion you are looking at in the next 5 years?
PFN will continue to drive innovation with a greater emphasis of products that improve our sustainability footprint. We have a strong pipeline with new spinning technologies and formulations that will allow us to continue to operate at the cutting edge of nonwoven development. Our expansion plans will therefore continue to allow us to meet our mission to provide nonwoven products that provide the highest level of wellness, protection in a more sustainable manner.