TT: How much is the hygiene nonwovens industry set to grow worldwide in the next 5 years? Which are the factors set to play a role in its growth?
At PFN, we expect that the hygiene nonwovens industry will continue its average global growth rate of 3-6 percent per year. Due to the current high level of volatility, the growth rate has become less predictable and is expected to come with more stops and starts in the next 5 years. Despite the high level of economic uncertainty, hygiene nonwoven players have continued to make investments to support that growth in demand. As a specific example, China NW supply has significantly outpaced demand. For the next few years, we expect that the direct and indirect effects of the Covid pandemic will continue to have a strong impact on what type of nonwovens will disproportionately grow and which materials will lose share. There appear to have been a few habit changes in terms of wipe and diaper utilisation, which has led to increased consumption. Consumers in the developed world are looking for high quality products as they spend more time at home with their kids versus having them in daycare facilities. Of course, there also has been a measurable impact due to the higher use of face masks and medical fabrics. As the pandemic comes in waves, supply-demand will remain unpredictable and unstable for the near future.
As the effects of climate change are becoming increasingly clear, an important factor will be the drive to more sustainable products. This in turn will require newer or upgraded nonwoven making capacity as well as changes along the entire supply chain. As recent disruptive climatic events have shown, less complex supply chains are becoming a must-have, and this will impact a push to localised supply.
Traditional factors such as birth rates, broader acceptance of adult incontinence products among aging populations, and a further expansion of wipes will also contribute to growth of the hygiene nonwoven industry.
At this very moment, our biggest concern is the rapid rate of inflation, and the impact to the nonwoven hygiene industry goes far beyond the average inflation rate as we experience double-digit increases in raw material and energy costs, as well as increases in labour costs. Similarly, the cost of expansion projects also rapidly rose in cost, disproportionately impacting an already capital-intensive industry. While the hygiene nonwoven industry traditionally has been able to absorb these rising costs outside of resin pass-through mechanisms, the magnitude of the current cost increases will require a drastically different approach.
TT: Which are your major export markets?
The majority of our nonwoven supply has now shifted to regional with a strong trend of further reduction of trans-Atlantic shipments. The merger was a key enabler to transfer technologies between the US and the Czech Republic sites and allowed us to localise supply. The global transportation issues actually ended up accelerating our plans to achieve this reshuffling of the portfolio and be better positioned to compete on a regional basis.
TT: Technical Textile is a technology-intensive industry. How much is your company investing in R&D? What new technologies are being implemented?
It is our judgment that we invest more in R&D than our direct competition in support of our mission statement. We have one globally connected Research, Technology Development and Product Development team, and purposefully blended these three functions to increase agility. We also were choiceful to have a center of excellence in Hazleton (US) and one in Znojmo 9 (Czech Republic) to strike a balance between meeting the needs of the local markets and leveraging global scale and exchange of diverse ideas. We invested in a new high-loft technology in the Czech Republic a few years ago to make super-soft materials and acquisition distribution layers and are well positioned to launch several first-to-world products in 2022 from this line. This line is also designed to run sustainable polymers such as Polylactic acid (PLA).  The nonwoven fabrics from this line can then be 3D textured or apertured to further enhance a breathable or premium look and feel.
The new investment in the US that starts up in January includes a proprietary technology that makes a premium fabric that very closely resembles the feel of cotton. In addition, the line has a unique texturing capability, and the investment debottlenecks capacity for medical fabrics to match the increased need for US-supplied medical fabrics. Our line in South Africa will be the first Reicofil 5 line in Africa, and with its capabilities will support our customers in Southern Africa.  Going forward, we have additional technologies in the pipeline and have a strong network of external partners to co-develop equipment as well as resin and biopolymer formulations. This network is critical to develop the next generation of fabrics.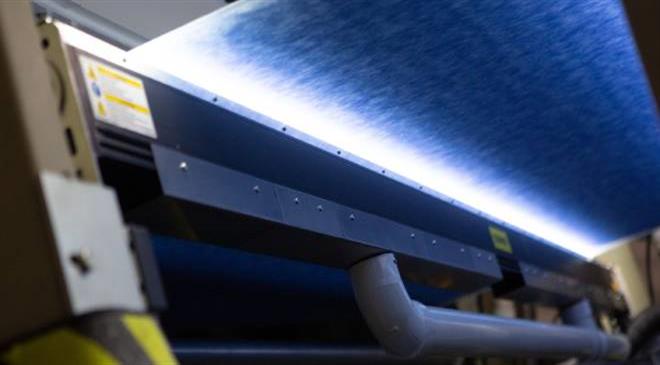 TT: How has COVID-19 disrupted the nonwovens industry? Which nonwovens segments have seen growth and which have seen a decline in the last one and half years?
The increased need for face masks to protect against the spread of COVID-19 has driven growth in that segment. In addition, within the medical nonwoven industry there has been a switch to garments and products needed to fight COVID-19, while there has been a concomitant drop in demand of products that are only used during elective and non-essential surgeries and treatments. The wipes segment has also seen significant growth due to increased cleaning in consumers' homes, in public places and industrial settings. Despite the lower predicted birth rates in the US and Europe, the overall demand for diaper materials has overall stayed flat. The baby care category did experience more volatility than others as supply chain disruption caused more issues for this category as it contains many more components.
The business environment continues to be volatile with impacts far beyond the direct impacts of COVID-19 and the related governmental restrictions. PFN has had to operate with much lower staffing levels than normal at each of its sites. We had to manage a range of different supply disruptions mainly due to transportation issues, and the rapid rise of cost of key components (energy, raw materials, logistics, labour) has been significantly hurt. In addition, a heavy surge in nonwoven demand in the early part of the pandemic in 2020 led to a depletion of our inventory, which had long lasting effects and is only normalising now.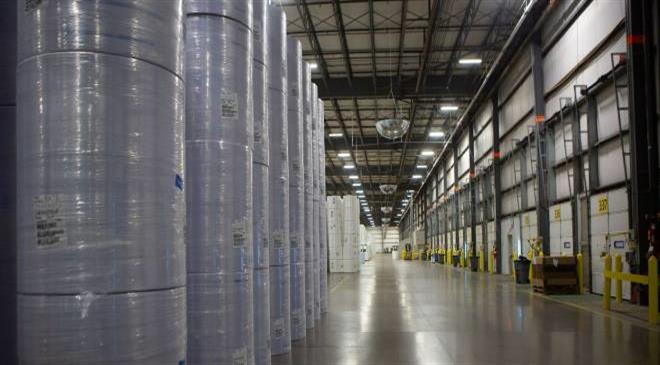 TT: How have trends changed in the nonwovens market during the pandemic? How does it compare to the pre-pandemic market?
The pandemic is not over, as vaccination levels continue to be too low to prevent resurging effects of new COVID-19 variants. Even in recent weeks a new variant, Omicron, has rapidly emerged and this will present new challenges. We may be in an important transition phase, during which we learn to live with the virus. This means that new normals are being established and that hopefully comes with a more stable business environment versus a situation where volatility is the new normal. Examples of this could be (i) the more common wearing of face masks, (ii) people will more often work from home, which will change cleaning habits, and (iii) hygiene standards in institutions and places like restaurants, hotels and airplanes may have changed permanently.
The birth rates in developed and developing markets will be very important to watch as this has been hard to predict. There are concerns that the continued economic uncertainty may have negative and longer lasting impact on birth rates. The rates were already slowing in most markets, and there is little indication that this will reverse any time soon.
TT: A view is gaining ground that technical textile industry in the developed world is maturing and growth of the same is expected to be moderate. Your views on this.
Birth rates in North America and Western Europe are indeed flat at best with the risk of a downward trend. The increased technical performance of nonwoven materials also has led to better quality diapers, and this may gradually reduced consumption. However, some of the emerging diaper designs require different kinds of nonwovens and this may offset part of the decline. While the acceptance of adult incontinence products is growing, this is not yet at a rate that it can fully compensate for a decline in baby diaper demand. There was an expectation that aging baby boomers would drive broader acceptance of adult incontinence products, as this generation has a strong drive to stay active and continue to live their normal life. It remains to be seen if that will play out, but that could quickly lead to more growth in hygiene nonwovens.
Another factor at play is the high need to differentiate between diaper producers. This has led to an investment in higher performance and more delightful fabrics for consumers. This has increased the average basis weight of the nonwovens for example, especially for those materials that are in direct contact with parent and baby.
TT: How is the nonwoven industry going to tackle the growing concerns about sustainability? What advancements are taking place regarding fibre recycling?
There certainly will be more than one solution, and technologies are emerging based on (i) bio-sourced polymers, based on (iii) recycled polypropylene, polyethylene or polyester and there are even (iii) some biodegradable options on the horizon. In the next 5 years significant growth is expected for bio-sourced nonwoven fabrics that use BioPE, BioPP, PLA and/or PHA. In parallel, there have been significant advancements in recycling of various polymers, and with increasing scale the economics of this approach will lead to broader adoption. There are significant efforts by the resin producers to use either physical or chemical recycling methods to produce resin grades that can be marketed as mass-balanced recycled resins, and once the pricing of these resins becomes more competitive, the market can adopt quickly to implement this approach. Of course, most nonwoven producers have recycled most of their waste for years already. Finally, higher performance fabrics or different product forms can reduce the consumption rate of the final product, and thereby reduce waste. The nonwovens that enable this will be a key part of these product design changes. It will be no surprise that we have programmes at PFN in all these areas.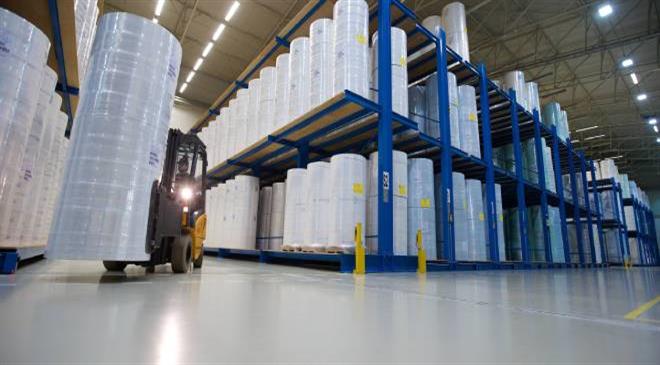 TT: Where does PFNonwovens stand in the worldwide nonwovens market? What are your key competencies compared to other nonwovens players?
"Our innovative solutions provide unrivalled levels of wellness and protection which improve people's lives while helping build a more sustainable world" is our mission statement. Hence, our team works day and night to develop, commercialise and supply nonwoven fabrics that make disposable hygiene and medical products the most comfortable to wear, while providing the highest level of protection against biofluids. It is our main strategy to help our customers to differentiate versus their direct competition with highly customised solutions. This allows our customers to offer unmatched value propositions to both the end consumer and the retailers in the value chain. Equally important, it is our objective to lead with more sustainable nonwoven solutions that will transform the hygiene and medical markets.
What separates us from our competition is the dedication of our people. They work tirelessly to create the new products, commercialise them with excellence and ensure the highest quality while providing the service levels that our customers can count on. We pride ourselves to be trustworthy partners that are agile in dealing with change, taking care of our customers, suppliers and each other alike, all the while executing with excellence.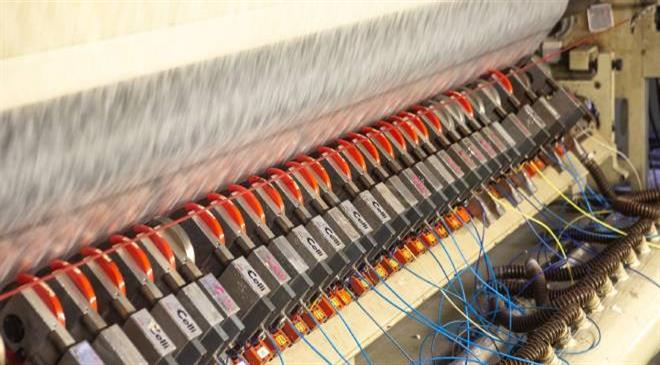 TT: What are the key achievements of PFNonwovens since it become a joint entity in 2018?
The integration of two of the most innovative companies, Pegas and First Quality Nonwovens, into one has gone very well. There was immediate common ground among the two cultures in wanting to make a meaningful difference in people's lives by offering the best nonwoven products. Following the merger, we worked hard to redefine our mission and vision, and defined four core values that guide our decision making: agility, care, trust and excellence. This process was important as it has given us one common and new identity. The exchange of know-how has rapidly led to being able to offer new products in our respective markets, and we have been able to offer a broader portfolio of products to our customers. The merger also led to a focused expansion strategy. We are in the commissioning phase of the first R5 in the US, which is equipped with a special unit to make ultrasoft and textured nonwovens. We are also expanding our South Africa site and will install an R5 by the end of the year to serve the Southern African market. Thus, the stronger footprint in Europe, North America and Africa has really been paying off in providing better products to our customers, and we have been able to capitalise on the renewed interest in localised supply of nonwovens in response to the instability of supply chains.
TT: What percentage of sustainability and circularity do your own products promise?
We have made significant progress in this area. We are already recycling all of our plastic nonwoven waste that can safely be recycled back into our production process without quality issues or production losses. Most of our products contain up to 10 percent of recycled resin, while we have a few specialty products with significantly higher amounts of recycled material.
Our Znojmo site in the Czech Republic was ISCC Plus certified in early 2021, and we offer a range of fabrics that are based on mass-balanced resins. Our Znojmo facility is also producing nonwovens using 100 percent renewable energy, and we continue to explore options for our other sites to make the transition to renewable energy.
In the area of natural products, we have developed and commercialised several specialty products with 50 percent bio-sourced polymers, and we are in the process to introduce nonwovens that are based on 100 cent bio-sourced polymers.
TT: What lies ahead of the road? What kind of expansion you are looking at in the next 5 years?
PFN will continue to drive innovation with a greater emphasis of products that improve our sustainability footprint. We have a strong pipeline with new spinning technologies and formulations that will allow us to continue to operate at the cutting edge of nonwoven development. Our expansion plans will therefore continue to allow us to meet our mission to provide nonwoven products that provide the highest level of wellness, protection in a more sustainable manner.
TT: What are the constraints in supply and logistics you faced or still may be facing due to the pandemic?
Supply chains continue to be disrupted and require a daily and intensive management approach. We had to be agile in finding and commercialising alternative resins and additive formulations, and that is work that we are continuing today to increase our own resiliency of supply. Especially long supply chains into and out of our plants are more costly now and remain challenging to manage. We are therefore focusing on more local supply chains to our customers as well as sourcing more local solutions ourselves. Our recent investments in both the US and in South Africa are perfect examples of providing more local supply to avoid long shipping lines.