Interview with Kazuaki Yazawa
Your dress may help you express in the future
Scientist Kazuaki Yazawa has developed thermoelectric semiconductor strings that could be woven into fabric or other surfaces to generate heat, and convert that energy into electrical power. This new generator takes heat from any type of complex surface it meets and converts it into a small amount of electricity. It addresses the limitations of conventional thermoelectric generators, in Yazawa's words. The most important part of his research is that the specially designed fabric could help harness human body heat and provide energy to power Internet of things (IoT) devices including heart and respiration monitors. Yazawa, who researches at Discovery Park's Birck Nanotechnology Centre at Purdue University and holds 72 patents, describes his work and the future possibilities in an interview to Savita Verma.
TT: Of what material is the fabric designed by you to harness human body heat to provide energy made up? Why did you choose that particular material?
There are four materials in the component level: two exterior layers of polymer, metal electrodes, fibre core (e.g. glass fibre), and semiconductor to cover the core fibre.
Item number one is necessary to conduct the heat from skin to the contacts of the fibres; item two is used to harvest electricity out of the semiconductor; item three is necessary to mechanically support the flexible woven structure of fabric; and item four is the essential of heat-to-electric energy conversion.
TT: What inspired you to venture into this area? How long have you been working on this project?
I have been thinking of body heat recovery since the mid-1990s. Over a recent decade of academic research, I developed a generic method to harvest maximum heat energy with thermoelectrics. Woven fabrics were discovered to fill a need for a flexible energy conversion device.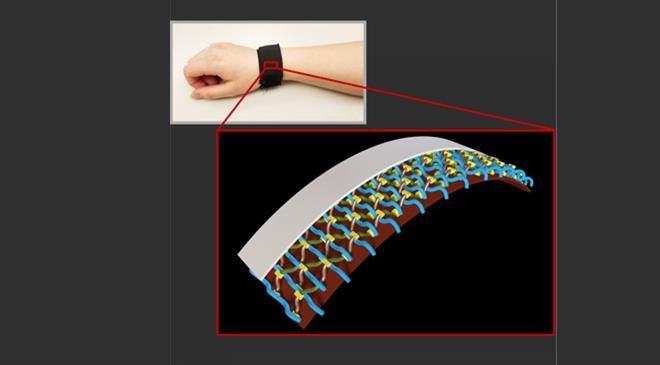 TT: How do you design clothing with this fabric for various uses? In what form do you see this clothing: full dresses, gowns or only undergarments?
This technology is still in an early stage of development. There will be a variety of future research to explore many types of fabrics and applications for fashion. At this point, a first step may be in sporting/athletic gear-to-wear or medical/health equipment. As the technology matures, there would be many opportunities to integrate with fashion and other areas.
TT: How will it function, for example, for medical purposes as in heart monitoring? Will it be embedded in the clothing? And how will the heat generated by the patient's gown get transferred to the device? Will there be direct monitoring of heart data by a physician?
With proper electrical sensors and wireless transmitters available in market, there is a lot of potential to develop products for monitoring the status or activities of the human body. IoT technology may enable us to do more than medical/health care. A doctor, who is evaluating your heat beat, blood pressure, perspiration, respiration, and/or dynamic motion, can be thousands of miles away, or even on a airplane. These sensors/electronics are typically very small and printable and easily placed in the energy harvesting tape/band/patch/fabric.
A stationary human generates a hundred watts of heat energy, and with the activity of sports/exercise even more heat is generated. Our proprietary heat transfer techniques are used to capture energy from the temperature difference between the skin surface and the ambient air temperature. Our future research will improve the energy capture and utility of the device.