Interview with Ricardo Fernandes
We have a very large share in light scrims for automotive insulation
Trim NW, Lda. Is a producer of industrial nonwovens and nonwoven fabrics for the production of PPEs in the hospital area and components for mobility. With the acquisition of Ipetex's businesses, the Portugal-based company has cumulated and absorbed more than five decades of specialised knowhow, enabling it to continue the culture of competent usage of its resources and technologies. Commercial Director Ricardo Fernandes speaks to Fibre2Fashion about nonwovens, PPE and future plans at Trim NW.
TT: How would you describe the market for nonwovens? What is your market share?
The nonwoven market is global, is present in our everyday life and keeps growing every year due to its infinite applications, cost/benefit effectiveness and innovation in terms of production technologies and raw materials.
It is a market which is adapting very quickly to the digitalisation and the sustainability challenges that are presented to the manufacturers. Trim NW is a small company, so it is not easy to quantify our share in the global market, but in the specific market of light scrims for automotive insulation, we have a very large share.
TT: What is the annual production capacity at Trim NW? What amount is exported?
Our total annual production capacity is 60M sq m, but this is highly variable as it depends on the production mix. In 2020, we only exported 50 per cent of our production due to the nonwoven we developed for PPE, which was entirely for the Portuguese market. Traditionally we export more than 95 per cent of our production.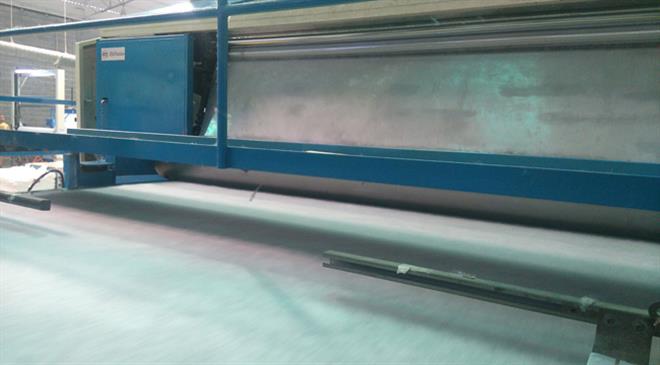 TT: Which are your major markets for thermobond products and PPE in terms of application and geographies?
In terms of application our major market is light scrims for automotive insulation, as I said before. We supply the major tier 1 companies in Europe who manufacture and deliver to the OEM this kind of product. The nonwoven for PPE is only for the Portuguese market as I mentioned before. In terms of geography our major markets are France and Germany.
TT: What kind of impact does the current Ukraine crisis and the rise in crude oil prices will have on the nonwoven sector and your business?
In general, the impact of both situations affects the prices of raw materials, production costs and transportation costs. So, it affects the entire cost structure of all companies. In terms of raw materials supply, we don't feel any impact because our main suppliers are in Europe.
TT: What major challenges will this impose?
This is a big concern for everyone because it forces us to renegotiate all the contracts at the same time, which is not an easy process, but it's essential to keep the financial sustainability of the company.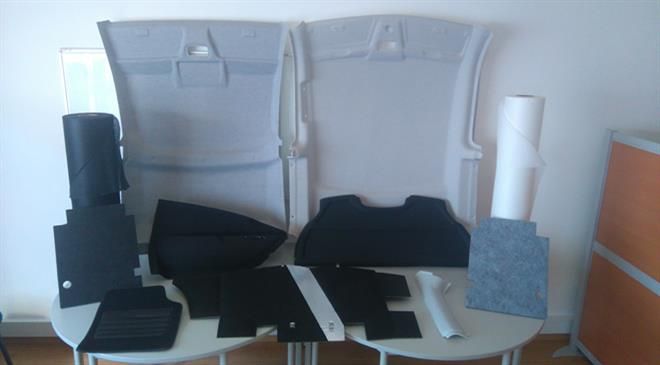 TT: What new projects and innovations are you working on? Can you share a few details?
We have a new investment in place for the PPE market, but I can't disclose more at the moment.
TT: What new applications and markets do you plan to explore in future?
Since 2020 we've started to develop new markets such as nonwovens for PPE, garments and filtration. The nonwoven's versatility allows us to explore several different applications. Exploring new markets is something we always seek to do and it's part of our business strategy.
TT: What efforts are being made with respect to sustainability at Trim NW?
We will implement solar panels very shortly, which will allow us to be almost self-sufficient in terms of energy. It's a big investment but we believe that it's the best solution for us not only financially but also for the environment.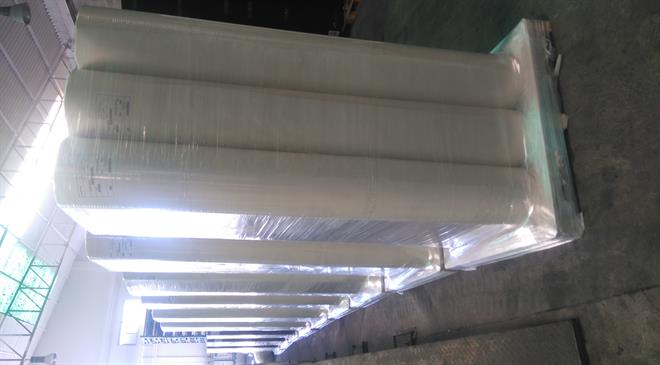 TT: What are your plans for the next five years? What goals do you plan to achieve?
The immediate plans are to consolidate the new markets I mentioned before and finish the investment of the new project for the PPE. Trim NW has challenging times ahead and we are very excited about the same.