Interview with Daniel Odermatt
Working on new lighter weight, 100% recycled cotton fabric
Ventile is a registered trademark used to brand a special high-quality woven cotton fabric first developed by scientists at the Shirley Institute in Manchester in the United Kingdom. It was initially developed for the army and air force. Daniel Odermatt, senior marketing and product manager, talks to Paulami Chatterjee about how Ventile fabric is supplied today to a range of customers, from outdoor performance garment manufacturers to high fashion clothing and accessory brands.
TT: How was Ventile fabric created? Give us some background.
Ventile fabric was first developed by scientists at the Shirley Institute in Manchester. Originally created to help save the lives of air force pilots flying over the Atlantic during war, the fabric was designed to be cool and comfortable on land, yet warm and impenetrable if it came into contact with water. From here, Ventile began to carve out a reputation as the world's most effective, natural, all-weather cotton textile.
TT: Where is the special type of extra-long staple cotton that goes into making the Ventile fabric grown around the world?
To ensure the best quality fabric, Ventile sources raw materials individually for each fabric category using suppliers around the world from America to Egypt and Asia.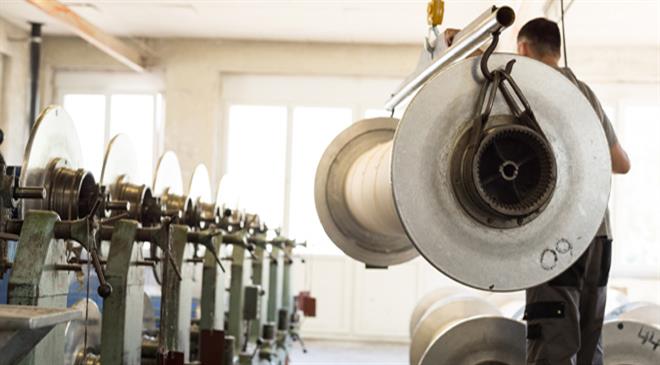 TT: Where is the Ventile fabric manufacturing plant located? What is its annual production capacity?
Ventile went into mass production in 1943, woven by Talbot Weaving of Chorley, Manchester, England. In the 1980s, the dyeing houses of the North West started to go out of business. Talbot Weaving, the owners of Ventile, were no longer able to dye and finish Ventile fabrics in the United Kingdom. Known for its high manufacturing standards, Switzerland was selected as the country of choice for the final finishing of the loom-state fabric. Today, Ventile is woven, dyed and finished to strict quality and production guidelines in mills on the outskirts of Zurich.
TT: What are the major differences between organic and inorganic Ventile?
All Ventile cotton is created from the world's highest grade, extra-long-staple cotton fibres over 36 mm in length. Ventile chooses only the very best of the world's cotton crop, from that just 2 per cent makes the grade and goes into making Ventile original. A further 0.04 per cent of this is used to make Ventile Organic Cotton producing premium fabrics to rigorous organic standards, with the main focus being on avoidance of non-organic materials in the production process. The Ventile Organic Cotton fabric is certified by GOTS. Interest and demand for organic options from global retail markets and consumers are growing, and this has resulted in a 115 per cent growth in sales of Ventile organic cotton fabric over the past three-year period (2015-2018), our largest ever reported.
TT: What are the major application areas of Ventile (both organic and in organic varieties)?
Historically, we worked with the British Army and other air forces to develop military uniforms made from Ventile. Today we supply Ventile fabric to a range of customers from outdoor performance garment manufacturers to high fashion clothing and accessory brands. Designers and manufacturers use Ventile across their collections, making anything from heavyweight shirts to jackets and accessories. We have also collaborated with designers to use the fabric for shoes, watch straps, bags and there has even been interest from an equestrian brand looking to produce horse jackets in Ventile.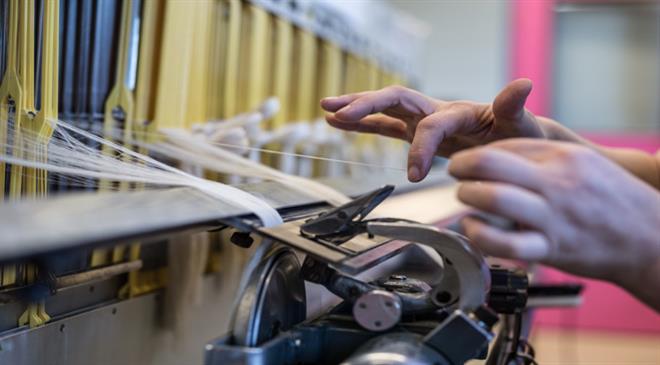 TT: How is Ventile different from similar dense-weave cotton fabrics? What is its USP?
Ventile fabric is created using only highest-grade cotton crop. The cotton fibres are picked, sorted and carefully spun into an even, uniform yarn. High precision spinning results in a streamlined yarn, which is essential for giving Ventile its unique waterproof characteristics. After spinning, the yarn is then doubled to increase its durability and abrasion resistance. With such a dense yarn, Ventile is one of the very few companies with the technology and knowhow to dye and finish such tricky fabrics. A combination of sourcing this exclusive raw material, with the expertise of our Swiss weaver, makes Ventile the densest performance cotton fabric on the market with unmatched breathability.