Evansville, Indiana, US-headquartered Berry Global creates innovative packaging and engineered products that make life better for people and the planet. The company does this everyday by leveraging its unmatched global capabilities, sustainability leadership, and deep innovation expertise to serve customers of all sizes around the world.
Berry Global Group, Inc. (Berry), a Fortune 500 company, is a leading global supplier of a broad range of innovative rigid, flexible and nonwoven products used every day within consumer and industrial end-markets. The Group sells its products predominantly into stable, consumer-oriented end-markets such as healthcare, personal care and food & beverage. The Group's customers consist of a diverse mix of leading global, national, mid-sized regional and local specialty businesses, the size and scope of which allows it to introduce newly developed or acquired products to a vast audience familiar to its business.
Group's manufacturing processes, footprint and its ability to leverage its scale to reduce costs, positions it as a low-cost manufacturer in comparison to its competitors. Berry currently operates 30 focused design and innovation centres with thousands of patents. The Group has been actively investing in innovative product design, process and conversion technologies.
Berry'S Performance
Berry owns a flourishing business driven by its immense appetite for acquiring relevant companies and businesses which keep fuelling its overall growth. So far, the Group has acquired over 44 companies with 4 acquisitions in the last 5 years alone. It achieved net sales of almost $12 billion in FY20. Between FY16 and FY20 its net sales have grown at a CAGR of 16 per cent with net income consistently growing at even a higher CAGR of 24 per cent. The company categorically reports its free cash flow status as well which has consistently grown at a CAGR of 21 per cent since its IPO. In terms of annual growth, FY20 sales increased 32 per cent over FY19 while net income and free cash flow increased 38 per cent and 24 per cent respectively.
Berry has three distinct geographical markets – US & Canada, Western Europe and Emerging markets. Being native, US-Canada is the largest market the Group operates contributing ~54 per cent to its total revenue. Western Europe ended FY20 with $3.9 billion of sales and emerging markets contributed 14 per cent to the Group's total revenue for the same fiscal. In terms of end-markets, the business is divided into three key parts of Home, Health & Personal Care (HHPC); Food & Beverage (F&B); and, Specialties while Distribution forms the fourth part to complete the Group's end-market spectrum. As far as end-markets' role in Group's business is concerned, HHPC and F&B both contribute in the range of 30-33 per cent, followed by specialties with around a quarter share.
Distribution market contributed 11 per cent share with sales of $1,296 million in FY20. Seventy per cent of Berry's total sales are in stable, consumeroriented end-markets.Berry manufactures over 100,000 items for a diverse and globally large customer-mix. The company's sales pie reflects non-monopolised contribution share from all customers, barricading any customer's domination. For the fiscal year ending on September 26, 2020, no single customer of Berry Global represented more than 5 per cent and top ten customers collectively contributed 15 per cent of Group's net sales. The Group operates its business through a robust portfolio of 19 brands catering to the needs of various consumption segments.
<![if !vml]>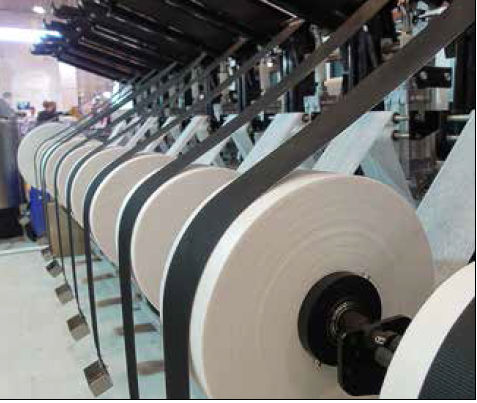 <![endif]>
Supply Chain
The Group's primary raw material is plastic resin though it additionally uses other materials such as butyl rubber, adhesives, paper and packaging materials, linerboard, rayon, polyester fibre and foil in various manufacturing processes. These raw materials are sourced from multiple sources and in general purchased from a variety of global suppliers. Add to that, delivery of finished products to end-markets and customers across the globe, Berry needs a strong supply chain mechanism supported by long term strategy. In 2018, Berry gave insights into its supply chain strategy in an American Productivity & Quality Center (APQC) webinar. The Group's presenter shared how the company had strengthened its supply chain in order to manage the scalability and complexities arising out of series of companies' acquisitions over the years. The acquisitions had resulted in increased number of customers, products & markets, employees, machines & locations, and amalgamation of numerous business processes & tools. This compelled Berry to address all acquisition-related challenges which could, otherwise, impact its business and end-to-end supply chain in the long run. To achieve that, the company defined its end-to end supply chain maturity model with an inside-out mentality that covered customer's customer as well as supplier's supplier. The strategy also aimed to improve from reacting or anticipating to integrating and collaborating to support optimisation and scalability. The centralised centres of excellence (COE) were created to support business units through 3 key COE teams – integrated planning, warehousing & transportation operations and customer service.
The roadmap, named 'STEPs to Success', encompassed 4 key actionable areas of integrated planning, customer interfaces, warehousing & transportation operations and supply chain systems. Integrated planning aims at streamlining demand, supply and inventory planning processes, and demand-driven raw material planning & procurement; customer interface focuses on standardisation of the interfaces, increasing electronic transactions, segmentation strategy and role alignment; warehousing & transportation operations standardise use of existing tools, evaluate warehouse management systems' benefits, and optimise process and footprint; and, supply chain system simplifies processes, streamlines and automates systems, improves data governance & management and deploys technology.
<![if !vml]>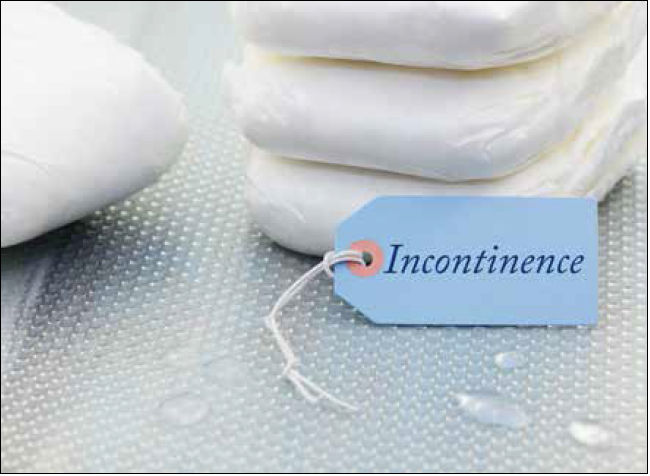 <![endif]>
Business Segments
Berry Global categorises its business under four reportable key segments – Consumer Packaging International (CPI), Consumer Packaging North America (CPNA), Engineered Materials (EM) and Health, Hygiene & Specialties (HHS).
Consumer Packging International
Largely operating in overseas markets outside North America, the CPI sale pie is dominated by packaging solutions category with over 80 per cent contributing share. The segment primarily consists of manufacturing containers, closures, dispensing systems, pharmaceutical devices, polythene films and technical components, and also includes the international arm of the acquired business of UK's RPC Group Plc. Through these products the segment serves end-markets of HHPC, F&B and specialties in equal measure and runs no distribution business.
In FY20, the RPC acquisition tremendously increased segment's overall sales and operating income. From $215 million sales and $17 million operating income in FY18 RPC acquisition elevated segment's sales to $4,195 million contributing $2,971 million and operating income to $299 million contributing $196 million. From FY18 to FY20, the segment's growths, driven by acquisition, in sales and income have been at a CAGR of over 300 per cent. Although value increment in segment's operating income during
the period has been phenomenal, the percentage share has stayed almost same at 7-8 per cent. RPC acquisition has also increased CPI's sale and operating income shares by twelve times in Group's total sales and income.
Consumer Packaging North America
The CPNA segment consists of manufacturing of containers & pails, foodservice support & packaging solutions, closures, overcaps, bottles, prescription vials and tubes and trading them in exclusive region of North America comprising US and Canada. Major end-markets for the segment include food & beverage, fetching more than half of the segment's total revenue share. Although segment's revenue has organically grown at a CAGR of 8 per cent during past three fiscals its share in Group's revenue has declined from 31 per cent in FY18 to 24 per cent in FY20. For a period of nine months in FY20 as well as FY21 the cumulative share in revenue has further declined to 22 per cent.
However, segment's operating income, contributing at an average of 25 per cent in Group's operating income, has grown at 30 per cent CAGR between FY18 and FY20. Segment's FY20 sales and operating income also included the US portion of the acquired RPC business. CPNA's revenue is almost equally split between rigid closed top and rigid open top categories.
<![if !vml]>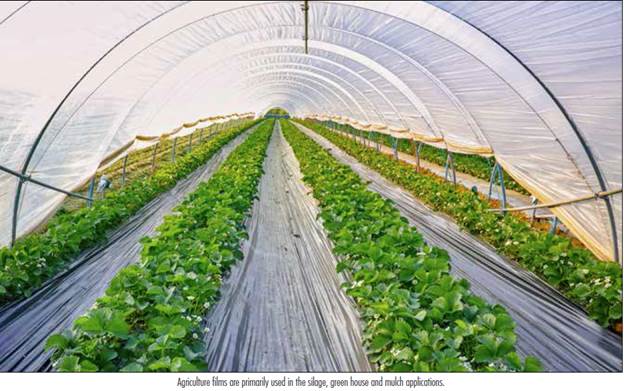 <![endif]>
Engineered Materials
The EM segment includes manufacturing-trading of the packaging & covering materials and adhesive solutions in the form of tapes and adhesives, polyethylene-based film products, can liners and specialty coated and laminated products for diverse markets. With almost no presence in Western Europe and complete absence in HHPC market the segment has strong base in North America and largely operates through distribution channel. EM performance is on decline for the past few years. From $2.6 billion in FY18 to $2.3 billion in FY20 its sales have declined at CAGR of (-)6 per cent and operating income at (-)7 per cent. The shares in Group's sales and operating income have also declined from 33 per cent to 20 per cent and 48 per cent to 22 per cent, respectively.
Low performance in FY20 was a combined effect of lower selling prices, COVID-19, increased expenses and organic volume reduction within its industrial business. During FY21, segment's nine-month sales grew at 16 per cent, maintaining FY20 share of 24 per cent in Group's sales, while operating EBITDA reduced 10 per cent over FY20.
Health, Hygiene & Specialties
The HHS business segment comprise manufacturing and trading of nonwoven specialty materials and films used in hygiene, infection prevention, personal care, industrial, construction and filtration applications. As the name and involved products suggest, three fourth of segment's business caters to HHPC market with no representation in F&B and distribution markets. North America geography drives half of segment's business. FY20 sales declined 6 per cent over previous fiscal and operating income lost 41 per cent compared to FY19 after growing 117 per cent in FY19. Between FY18 and FY20, sales have reduced at CAGR of 5 per cent and operating income has grown at CAGR of 13 per cent. In comparison to nine-month period of FY20, combined three quarters of FY21 registered 22 per cent growth in sales and 29 per cent in EBITDA. Hygiene category occupies over 50 per cent share in segment's sales.
<![if !vml]>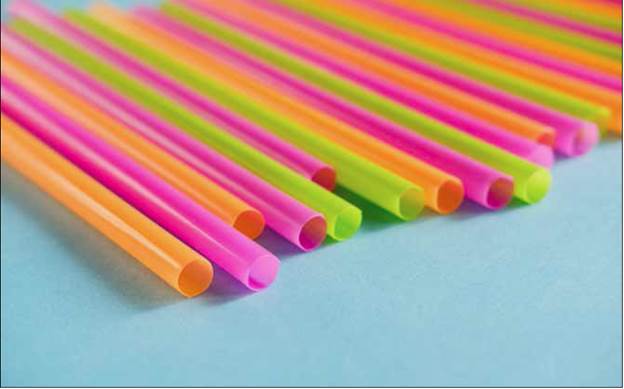 <![endif]>
Sustainability
In 2019, Berry's sustainability strategy 'Impact 2025' was announced which focuses on making a positive impact through its products, performanceand partners, adopting multi-faceted approach across its value chain. During FY20, Berry continued progressing towards the strategy amidst COVID-19 challenges, beginning the year with second (first in Europe) Certified Plastics Ambassador training. Berry partnered with University of Cambridge Institute for Sustainability Leadership to develop a bespoke programme to give employees the understanding of navigating the transition to a circular, net-zero economy. The company hosted own sustainability webinar series covering topics of design for recyclability, bio-plastics and advanced recycling. Many circular economyrelated partnerships were announced including multiple agreements for advanced recycling – a breakthrough technology capable of recovering waste streams and converting them into virgin quality recycled plastic suitable for food packaging and other regulated applications. This is expected to achieve Berry's goal of 10 per cent recycled content across its fast-moving consumer goods packaging by 2025. The other partnership announced was with Georgia-Pacific (GP) Recycling to close the loop on plastic stretch wrap, one of Berry's products that Berry recycles back into new products. On product side, the fiscal saw several innovations being introduced including a refillable version of Magic Star airless dispenser as well as a range of tethered closure design intended to reduce littering and increase recycling rates for plastic closures. The usage of virgin, fossil fuel-based plastic is also being reduced through lightweighting approach. Berry's operation has successfully reduced Green House Gas (GHG) emissions and intensity, and set a new record for renewable energy. Through its 'Million KWh Challenge', aimed at engaging employees in reducing energy, the Group was able to reduce energy demand by 17 million KWh, besides committing a portion of capital budget for energy reduction projects. The final outcome is estimated to downsize its carbon footprint. At the year end, webinars were hosted over six weeks to educate employees about sustainability issues and sharing the related projects addressing those issues. Additionally, 2,000 of Berry's team members from roughly 200 facilities picked up over 400,000 pieces of litter during participation in All Together Global Cleanup initiative by the Alliance to End Plastic Waste.
<![if !vml]>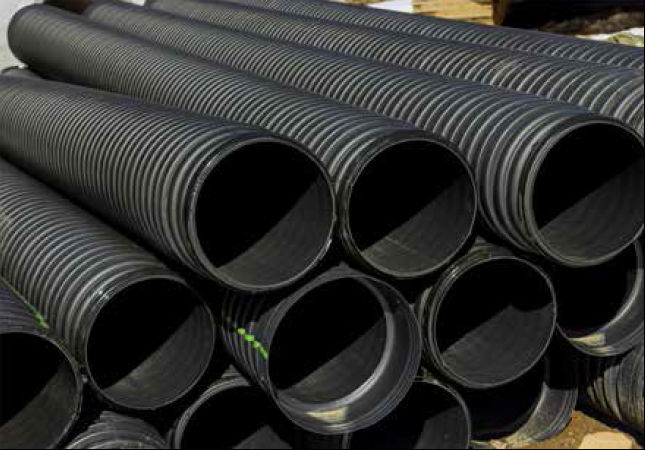 <![endif]>
Phase Covid-19
COVID-19 impacted various businesses and supply chains throughout the world. Travel restrictions, one among the long list of lockdown guidelines enforced, were imposed and the extended shutdown of certain industries in various countries became new normal. However, due to the nature of Berry's majority of products, geographic footprint and diversity of its end markets, Group's overall business sailed through tough times absorbing moderate COVID impact. From outside, whatever business was lost due to low demand in food service and general industrial segment was covered by the sudden tidal demand that appeared in its healthcare, hygiene and food product categories. But inside, company's functioning was not as smooth as could be perceived from outside.
In fact, the second half (April- September '20) of its FY20 and first nine months (October '20-June '21) of its FY21 coincided with the most disrupted periods of COVID-19 globally. If the former period impacted Europe badly, US was severely tested during the latter. To sum up, the company was regularly affected by slow pace of general economic and industrial growth, plastic resin availability and affordability, and general industrial production. Although Berry's geographic and end-market diversity reduced the effect of any of these factors to some extent, the end results were indeed affected by the company's passing of the raw material and other cost changes to its customers, improving manufacturing productivity and adapting to volume changes of its customers.
By providing advantaged products in targeted markets, the company continued to believe that it's underlying long-term demand fundamental in all divisions would remain strong and help it to focus on delivering protective solutions that enhance consumer safety. This made Berry to project its cash flow from operations and free cash flow in FY21 to stay between $1,525 to $1,625 million and $875 to $975 million, respectively. At the end of the third quarter of FY21 in June '21, Berry had already accumulated cumulative free cash flow of $779 million, 80-89 per cent of the projection.
Venture India
In August 2021, Berry announced setting up of a second manufacturing facility and global healthcare centre in Bengaluru, India. The facility is planned near Berry's existing operation in the city and will enable the company to extend its R&D expertise and scale up the production in several key healthcare sectors including ophthalmic, nasal pumps, inhalation and injectable administrations. Supplies in India as well as throughout South Asia will be enhanced due to this increased capacity, addressing some of the fastest growing healthcare market geographies. This development is the result of a realisation during the pandemic that strategically placed facilities across the world provide efficient localised support for customers of any size. This investment is expected to benefit India in particular, and South Asian patient populations in general. The Bengaluru healthcare site comes offering a vast wealth of technical experience and a regular pipeline of future talent through its network of universities. Besides allowing the continued development of innovative solutions for existing and new applications, the company's expertise in healthcare will also improve the patient experience for medicine administration and maintain the highest functionality in areas such as ease of use, dosage control and effective medicine protection.
Alongside manufacturing of precision high quality equipment, the new facility will also house a dedicated R&D Center of Excellence. There is a sustainability agenda too. The existing Bengaluru facility is already International Sustainability & Carbon Certification (ISCC) Plus accredited that allows Berry to sell ISCC certified packaging and plastic components contributing to circular economy based on advanced recycling and mass balance approach. The later ensures tracking of the amount and sustainability characteristics to circular and/or bio-based content in the value chain and attribute it based on verifiable bookkeeping. The existing healthcare facility in Bengaluru was launched in 2009 and has stayed market leader in ophthalmic and child-resistant closures in India. It also produces Risdrop (userindependent eye drop) – the winner of the Best Innovation Award at CPhl China. Construction of the new facility is expected to begin later this year, with the site validated and ready for production by the summer of 2023.
This article was first published in the October 2021 edition of the print magazine.