Nonwovens have become indispensable in today's world, and as applications of nonwovens seep into all corners of everyday life, Fibre2Fashion presents an overview of the sector.
As pictures of the health emergency keep pouring in from China, there is more than that meets the eye from just ordinary people wearing masks or doctors and other medical professionals in heavy-duty suits. As the scientific community frantically searches for a cure to the COVID-19 menace, it has been in many ways nonwovens that have been at the frontline of the battle against the virus.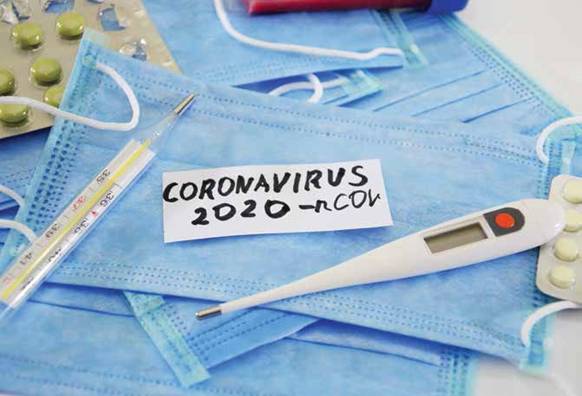 The 2019 novel coronavirus (now called COVID-19) has been driving a surge in demand for disposable medical supplies in China, where the market sized up to $27.2 billion in 2017, according to an analysis by business research company Freedonia Group. The Chinese government is said to have called on suppliers from a range of industries-including the auto and energy sectors-to focus on meeting the sudden demand spike for face masks. "The nonwovens-based item is seeing nearuniversal use throughout China's mega cities," the analysis has noted. The pervasive spread of the COVID-19 virus has sent the public scrambling for face masks, to the extent that there is an acute shortage of the items, and companies are working overtime to meet surging demand.
The Director-General of the World Health Organization (WHO), Tedros Adhanom, on February 7 reacted, "The world is facing severe disruption in the market for personal protective equipment (PPE). Demand is up to 100 times higher than normal and prices are up to 20 times higher. This situation has been exacerbated by widespread, inappropriate use of PPE outside patient care.
"As a result, there are now depleted stockpiles and backlogs of 4-6 months. Global stocks of masks and respirators are now insufficient to meet the needs of WHO and our partners. WHO estimates that global frontline health emergency responders will require approximately 7 per cent to 10 per cent of the market capacity. This percentage may be higher for other critical supplies."
It is a different matter that face masks are not the only way to arrest spread of the virus. The WHO recommends washing hands frequently; practicing respiratory hygiene; maintaining social distancing; avoiding touching eyes, nose and mouth; and avoiding consumption of raw or undercooked animal products; among other things.
But the need, as also the demand, is there. Chinese news agency Xinhua on February 13 carried a photo feature about melt-blown nonwovens. A particular company in Chengdu city of southwest China's Sichuan province was reported to have been producing 2.2 tonnes of melt-blown nonwovens per day to meet the demand of face mask production at the time.

Even as January was ending, US-based Berry Global Group, a global supplier of a broad range of innovative rigid, flexible, and nonwoven products, announced that it was prioritising the production of nonwoven healthcare products at its Nanhai and Suzhou facilities in China, which are used to manufacture products that can help protect against airborne particles like the coronavirus.
After China Central Television (CCTV) reported about Chinese enterprises involved in nonwovens production, Italian manufacturer A.Celli noted on its website, "In yesterday's CCTV report, the predominant public television network in mainland China, it emerged that A.Celli technology is at the forefront of this emergency. Take a look at the CCTV video and find out how much A.Celli winders, rewinders and packaging systems are in the spotlight of the entire Chinese production system for the nonwovens industry." It was company news, but the argument was made.
The coronavirus incident is just a case in point. Nonwovens are increasingly indispensable in today's world, and the market is growing.
As the Market Grows
According to a report published jointly in August last by INDA and EDANA, global nonwovens production increased 5.7 per cent between 2008 and 2018, led by growth in the spunbond / spunmelt and drylaid and hydroentanglement technologies. During this time, China grew the most in production terms, adding 3.3 million tonnes during the 10-year period, representing a 10.8 per cent annual growth rate. Across nonwovens end-use segments, transportation and wipes production expanded at the fastest rates, while absorbent hygiene applications recorded the highest incremental volume, with 1.3 million tonnes.
Industry reports across the board predict robust growth for nonwovens. This is also a very dynamic industry in that developments and innovations can at time be difficult to keep track of. So, would there be any truth in the assertion that developments in the nonwovens space are progressing at a frenzied pace, too fast for people to stay in tune with.
George Kellie, director of Kellie Solutions Ltd, remarks, "The nonwovens industry has been in almost non-stop growth for more than 50 years. The latest market report from Smithers Pira, The Future of Global Nonwoven Markets to 2024, forecast that the nonwovens industry will maintain a growth rate of over 6.5 per cent per annum in the period 2019-24. By 2024, Smithers Pira estimates that the market will have sales in excess of $64 billion. While this is exciting, and very solid, it cannot be described as 'frenzied'. For example, if you look at the carbon fibre composites market-another speciality material sector where we are active-you can see a CAGR of 11-12 per cent."
Kellie Solutions is an internationally recognised technology and marketing consultant operating in the nonwovens, paper, packaging, plastics and automotive industries, and has been recognised as one of the world's top 100 Technical Textile innovators.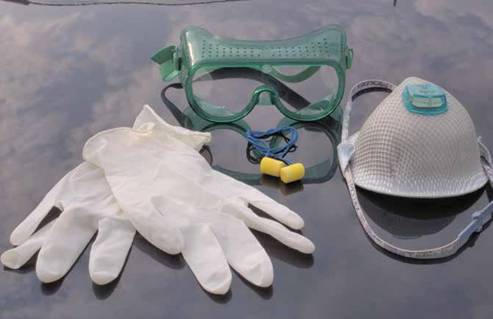 INDA president, Dave Rousse, offers a different take: "Nonwovens are engineered materials that deliver solutions to various needs, and there will always be new or changing needs, or the desire to improve performance of an existing solution. So, it is natural to have a high level of development activity in this space. And we do in several sectors as material science developments and manufacturing processes continue to progress. Staying abreast of these developments is a challenge as there are so many sectors of the nonwovens industry. We try to capture the most significant developments at our conference on research, innovation, science and engineering called RISE in September." RISE is INDA's Research, Innovative & Science for Engineered Fabrics Conference.
One reason why it would be quite a task to follow the pace of activities in nonwovens is the sheer variety of the sector, and each segment of this sector has its own set of developments.
Kellie simplifies matters: "We always divide the market into durables (technical nonwovens) and disposables. Disposable personal hygiene application will continue to have the largest market share. Baby diapers, feminine care products, and adult incontinence products all have strong growth. However, we anticipate a greater expansion rate in industrial applications with an overall slightly higher growth rate measured by value rather than m2. Geotextiles, automotive, filtration and durable packaging are important in this area."
But, according to Rousse, the transportation sector "has seen the most significant growth in recent years as various nonwoven materials, from needlepunched to hydroentangled, have delivered high performance at low weight, volume and cost, solving the needs of smaller, more efficient vehicles. Filtration is an area of high development as we learn more about the benefits of clean and pure in water, air and process uses, and the consequences of the converse. Nonwovens, among other materials, play a key role here. Hygiene remains a large nonwovens space and incremental developments continue to improve performance, fit and feel in absorbent hygiene products.
"While birth rates are not increasing in many affluent areas of the world, the growing aging population is using more incontinence products. And wipes continue to grow as disposable incomes grow around the globe and the affordability of the convenience that wipes deliver increases."
Developments more often than not mean innovations, and most of these revolve around the functionality aspect. Kellie agrees: "The nonwoven sector has been characterised by non-stop innovation. This trend is well established, and we expect functionality enhancements and genuine new techniques and technology breakthroughs. For example, the worldwide drive for sustainability is impacting on the personal hygiene and the wipes markets with the rapid development of a wide range of 'plastic-free' and biodegradable nonwoven solutions."
Organisations like INDA have consistently encouraged innovations. Points out Rousse, "There is a lot of innovation in the converting area aimed at enhancing overall product performance. Small physical changes can deliver big benefits, especially in the hygiene space that is so competitive. Getting fluids away from skin contact is one area of innovation, i.e. the speed, capacity and retention of fluid management. Fit and comfort are also drivers of change as those with incontinence issues still want to lead an active life, and don't want their products to be bulky and visible, be limiting in motion, or be noticeable through odours. All of these needs drive material innovation in this area."
It is therefore only natural that this year's INDEX, the must-visit and largest event for the global nonwovens industry, too should keep aside an Innovations Lab space. This special area is aimed at all visitors, from students to CEOs, and would include exhibits demonstrating the remarkable properties of nonwovens across a range of applications; poster presentations on current research into nonwovens; seminars on what nonwovens can bring to the medical, automotive, geotextile, technical textiles and filtration sectors; and testing machines for nonwovens. Moreover, the INDEX20 Awards for 'Excellence in the nonwovens and related industries' would be announced on March 31, the opening day of the event at the Palexpo Exhibition and Conference Centre in Geneva. Awards would be given in six categories, the nominees to which have already been announced.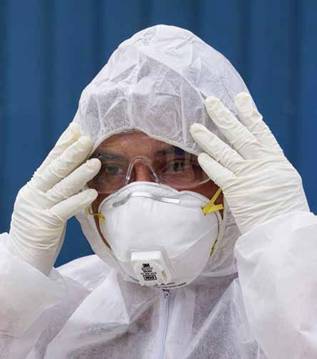 So, What's Next?
All eyes would be searching for the next big thing in nonwovens. Underlines Kellie, "We are aware of a number of exciting breakthrough development programmes but are unable to comment due to commercial confidentiality. A good example of a quantum change in the public domain is the Lenzing Web Technology. This is a nonwoven web formation process that starts with botanic wood pulp and generates a nonwoven made of 100 per cent continuous lyocell filament."
With INDA's World of Wipes (WOW) coming up in June, Rousse remarks from the wipes point of view: "We are seeing the impending effect (2021) of the European Union Single Use Plastics Directive drive change in the wipes sector. While a European initiative, we see North American policymakers often adopt European approaches to issues of sustainability. In the case of wipes, the EU has written a definition of 'plastic' that renders as plastic some cellulosic fibres once thought having positive sourcing (from trees) and positive end-of-life performance (ultimately biodegrading in various environments.) However, it is likely that in the future, wipes made with these cellulosic fibres will need to be labelled with 'Contains Plastic' and be subjected to Extended Producer Responsibilities of contributing to the costs of collection and disposal of such wipes, and some consumer educational requirements. So, this represents a significant potential change in the wipes landscape that will drive a lot of changes."
Beyond that, Rousse sees sheet masks (e.g., cosmetic face masks) in the wipes category as a fast growing area as their popularity in Asia gets picked up in North America. "We also have a continuing issue in North America with certain wastewater service entities not happy with wipes marketed as being 'flushable wipes' and we are seeing legislative initiatives taking hold in some states that will either require stronger 'Do Not Flush' labelling of non-flushable wipes (like baby wipes) and perhaps mandate the testing needed to qualify a wipe to be marketed as a "flushable wipe".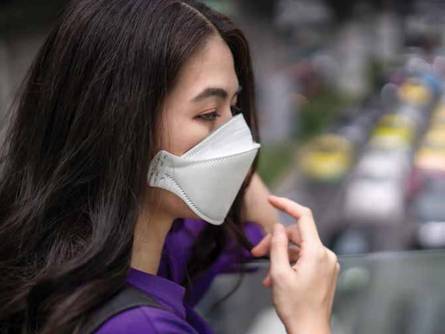 While functionality could be one factor that can bring about that next big thing, what is also evident that one cannot think of innovations that do not take sustainability into account. Even ten years back, sustainability / circularity were hardly spoken about. But today, it is increasingly becoming the core of business / production processes across industries. The nonwovens industry is no exception.
And as Kellie underlines, "As explained earlier, sustainability is very high on the agenda for the nonwovens industry. Whether it is the use of recycled polyester fibres made from drinks containers into needlepunched fabrics or the development of 'plastic-free' solutions. I have been speaking about many of these exciting circular / sustainable innovations at conferences for the automotive, packaging, hygiene and related industries."
According to Rousse, "Our industry recognises the need to move from a 'linear economy' towards a more 'circular economy' through recycling, reclaiming and reuse. We believe advancements in material science will be a great help, and are seeing interesting new developments in bio-based polymers and polymer combinations to advance in this area. Our drivers are an increasing concern about single use plastics and their persistence in the environment. INDA's conferences and committees will continue to provide cutting edge content on this growing topic. And the EU initiatives on single use plastics will impact wipes, as I mentioned earlier."
Going Forward
The example of COVID-19, as illustrated here, is not an exception since virus outbreaks do not happen every day. On the contrary, it only exemplifies the functionality and indispensability of nonwovens. And yes, those would all need to keep sustainability and circularity in mind.