The Future Of 3D Printed Materials And Design - This WTVOX Research Impact presents a new path towards 3D printed fashion, through transformations that affect both, materials and design.
New path towards 3D printed fashion - Invention of 3D printers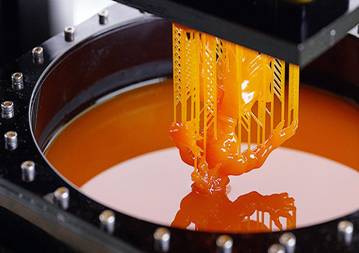 Charles Hull, co-founder, executive vice president and CTO of 3D Systems, was one of the first engineers who speculated with the idea of 3D printing objects. In the early 1980's, he invented the solid imaging process known as stereolithography.
Since then, 3D printing technology has seen dramatic improvements. The 3D printers available on the market nowadays are far more advanced compared to the Charle's early prototype.
The new wave of cheaper, smaller, and faster 3D printers are behind industry-changing creation. Such innovative pieces of design have already transformed the value-chains of several industries, including the apparel industry. In fashion, 3D printing technology affects supply, production, logistics, and even consumption.
New path towards 3D printed fashion - Beginning of a new era
Thanks to its low cost, no-waste approach, and flexibility in design and location, 3D printing technology gives fashion designers the power to experiments with innovative materials and structures that the market has never seen before.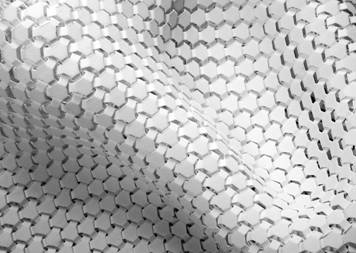 Interesting to know is that the 3D printing technology can become a critical factor in the sustainable development. 3D printing technology removes the need for product transportation across the world, as goods can be printed on site. More than that, 3D printers have the capacity of using recyclable materials in the production stage, thus achieve the zero-waste level of manufacturing required for sustainable development.
And this is just the beginning. Some of the most revolutionary applications of the 3D printing technology for the fashion industry are yet to come. More fashion designers are using 3D body scanning in conjunction with 3D printing technology, to create custom-made garments, that are ready to buy.
The main beneficiaries, beyond sustainable development, are the consumers of personal fashion goods. Such innovation allows fashion consumers to experience a previously unseen level of apparel customisation. Moreover, fashion brands can also benefit from quicker turnarounds.
New path towards 3D printed fashion - Emerging designers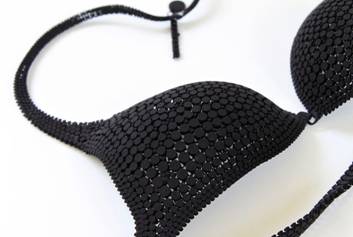 A pioneer of the fashion innovation movement is Iris van Herpen, now a world renown fashion technology designer. Van Herpen's fascinating creations have enchanted the fashion world since 2010.
Similarly, in 2011, an innovative brand, named Continuum Fashion, attempted to mainstream the use of 3D printing in the apparel industry. The company launched a prototype consisting of a 3D printed bikini, as an alternative to the classical swimsuits.
Through another similar project, Danit Peleg has positioned herself as an exclusive 3D printed fashion designer. Danit's latest collections are made solely via 3D printing technology, and it aims to reach a level of simplicity where the users can design and 3D print their own garments at home.
Many experts see Danit's creations as a sign of how 3D printing technology will influence the way consumers see and use traditional fabrics in their future fashion choices.
New path towards 3D printed fashion - Areas of improvements
Although the 3D printing technology showcases a tremendous potential for growth in the apparel industry, it is yet to see mass adoption by both, fashion manufacturers and consumers alike. This attenuated adoption is in part due to the limitations of the current technology - such as the level of accuracy and duration to create the product - as well as the devices' incapacity to use a wider range of more sustainable materials.
To date, 3D printed fashion consumers are unable to print the items they want at home as designers are facing difficulties in sharing their 3D models with potential users and buyers. However, there is a growing number of startups already responding to such challenges. Thingiverse, for example, is an online platform which facilitates the sharing of user-created digital design files.
Technology aside, to gain a better context towards the adoption and success of 3D printing technology in fashion design and manufacturing, future investigation should look at gaining a deeper insight into consumers' preferences for 3D printed personal fashion goods.
New path towards 3D printed fashion - A new study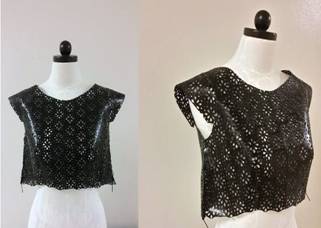 In a creative study conducted at the University of Arkansas, a 3D printed garment was used to test the capacity of current 3D printers in creating garments that have similar characteristics to clothes made from conventional fabrics.
Researchers went on to measure consumers' response to 3D printed fabrics, and their study (below) indicates that there are potential applications of 3D printing technology in the ready-to-wear fashion movement within the apparel industry.
This article has not been edited by Fibre2Fashion staff and is re-published with permission from thevou.com