Carbon fibre reinforced plastic (CFRP) is an advanced material innovation of the 20th century, says Pradeep Kulshrestha.
The country has a good amount of Research and Development (R&D) in technical textiles in the fields of weaving, knitting, nonwovens and allied fields. These are conducted by institutes like ATIRA (Ahmedabad Textile Industry's Research Association), NITRA(Northern India Textile Research Association), SITRA(South India Textile Research Association), SASMIRA (Synthetic and Art Silk Mills Research Association) and DKTE Textile and Engineering Institute.
We will discuss some products which have scope in applications like automobile textiles, geo textiles, medical textiles, nonwoven textiles, protective textiles and packaging textiles. Technical textile industries also contribute funds for R&D for world class manufacturing methods and to ensure standards are maintained. Carbon fibre fabric may be manufactured in uni-direction or bi-direction, according to end use. Specific viruses like the swine flu virus can be filtered. Other uses include purifying water for energy efficient water and physiologically useful drinking water and to reduce SPM released into the environment for a cleaner environment.
Braiding complex structures may be carried out by carbon fibre mostly 3K to 24K or cost effective hybrid structures with glass or aramid. Weaving leno fabric is applicable for textile-reinforced concrete. High strength belts and ropes are being utilised for industrial applications in fields like marine biology, aerospace and sports. The belts are coated to enhance mechanical properties, and strength and relevant tests are carried out in composite labs to ascertain the applications.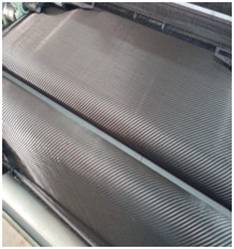 Fig 1. Weaving with direct creel ends passed through passage around drum to whip roller on Rigid Rapier loom.
We tested 24k carbon UD fabric for building beam repairing without removing the superstructure. Axial strengthening of reinforced concrete columns was explored using this material. Overall, it could enhance performance of the specimen tested in the laboratory of Nirma University, Ahmedabad.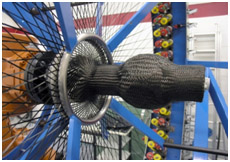 Fig 2. Braiding complex structures by carbon
Application of carbon fibre has been increased for low weight automobile and aerospace parts in symmetrical and asymmetrical shapes.
Application of aramid
Hot melt adhesive coating on aramid fabric with Thermostatic Polyurethane (TPU) is carried out for bullet-proofing. It serves as pre-form material for hard shells and bullet proof jackets. If coating is carried out in a different way on aramid by applying 500 GSM at 240oC temperature, air permeability of the fabric may be controlled.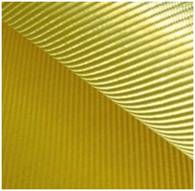 Fig 3. Coating of aramid fabric
Application of glass
PP-GL Fabric- Polypropylene-glass fibres hybrid fabric for chemical industries is mostly used in storage tanks for hazardous chemicals. Here, we are discussing aramid fabric construction 1000 denier x 1000 denier x 36 x 24 x 41.5 inches.
Glass roving 300 tex x 300 tex fabric is used to make highly sophisticated and durable gears of industrial application.
Glass leno fabric which is reinforcement media for textile reinforced concrete can be used as low cost, light weight, prefabricated premium quality walls with the application of epoxy.
Glass cost-effective fabrics with hybrid of aramid are being used for protection against thermal and mechanical and electrical hazards protecting workers from flesh fire and welding sparks.
Nonwovens
Lamination on nonwovens with Bi-Oriented Polypropylene (BOPP) film bags with printing is used for packaging industry.
Non-FR breathable PU film to non-woven lamination is for medical applications.
Nonwoven fabric is utilised for road construction and disposable napkins in eateries.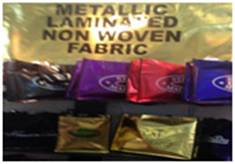 Fig 4. Lamination on nonwovens with BOPP film
Knitted Fabrics
Knitted fabrics with coating are being used for geo textile since their interlacing gives more strength compared to woven fabrics. So, they are used for railway tracks. Knitted fabrics with lamination are being used extensively for flexible advertisement banners.
Conclusion
Technical textile is a fast growing field. Its scope in all 12 segments is attractive for entrepreneurs. Textile research institutions are providing technical support. Since it is cost effective and capable of producing complex shapes, braiding becomes popular in composite applications. Besides weaving, knitting is also used for manufacturing technical fabrics for specific applications.
About the author
Pradeep Kulshrestha has over 30 years of experience in textiles operations management, administering world class manufacturing plants and project implementation.
References:
1. Advances in Braiding Technology by Yordan Kyosev
2. International Aerospace Abstracts - Volume 36 - Issue 4. 1996
3. ATIRA - Ahmedabad (Robotic Radial Braiding Machine)
4. Shanghai Henghui Internatinal Company Limited,(Mainland), Shanghai
5. Exhibitionat ITMA ASIA CITME 2014, Shanghai
6. Technotex India Exhibition, Mumbai
7. Dornier Machinery India Pvt. Ltd.
8. Indian Textiles (Comprehensive Forecast) - 2015 by Jay Narayan Vyas
9. Carbon Art by Arno C. Schmetjen