In an effort to ensure standardisation, India will impose quality standards on protective textile products, bringing them under the Quality Control Order (QCO). Set to come into effect from October 7 this year, this will cover 12 distinct categories of protective textiles, inclusive of products offering fire, water, and industrial protection.

The implementation of the Quality Control Order (QCO) on protective textile products will ensure standardised quality for the domestic market. Both domestically produced and imported products in this category will be standardised for sale in local markets. However, exporters may continue to produce products according to the requirements of foreign buyers. The order will encompass specific standards for twelve different protective textile products.

According to a notification issued by the ministry of textile on April 10, 2023, the Protective Textiles (Quality Control) Order, 2022 will come into effect 180 days later, thus taking effect in the first week of October 2023. Manufacturers will be required to obtain a licence to produce notified products of geo-textiles for the domestic market. However, these regulations will not apply to the export market.

The notification specified the products that will be covered under the QCO for protective textiles.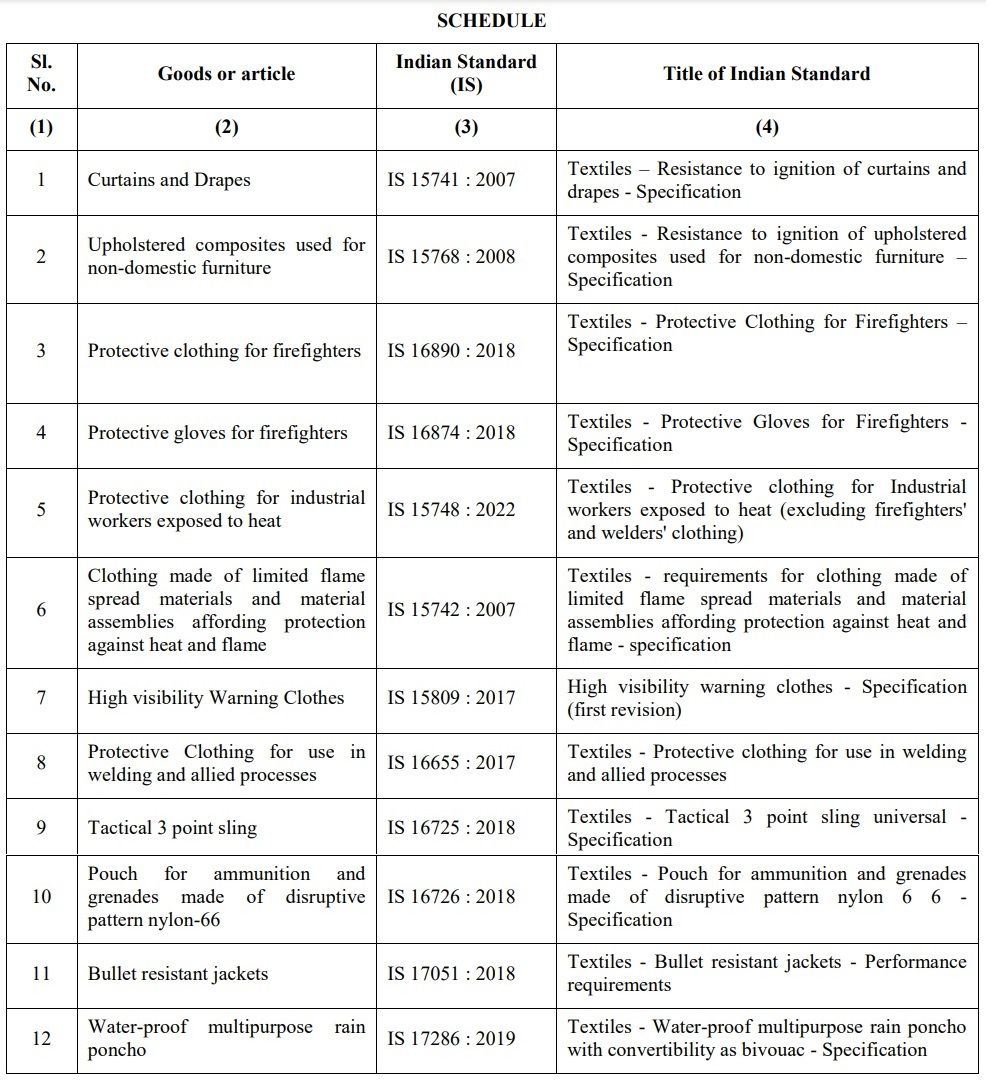 Fibre2Fashion News Desk (KUL)