India is focusing on the technical textile industry to come up to par with global standards. It is often said that a 100 per cent perfect performance is the only requirement for success in the technical textile sector. From the first week of October 2023, the implementation of the quality control order (QCO) on geotextile products will ensure standardised quality. It will cover 19 different geotextile products under specific standards.

According to a notification issued by the ministry of textiles on April 10, 2023, the Geo Textiles (Quality Control) Order, 2022, will come into effect 180 days later. Manufacturers will be required to obtain a licence, under which they will be permitted to produce notified products of geotextiles for the domestic market. However, this requirement will not apply to the export market.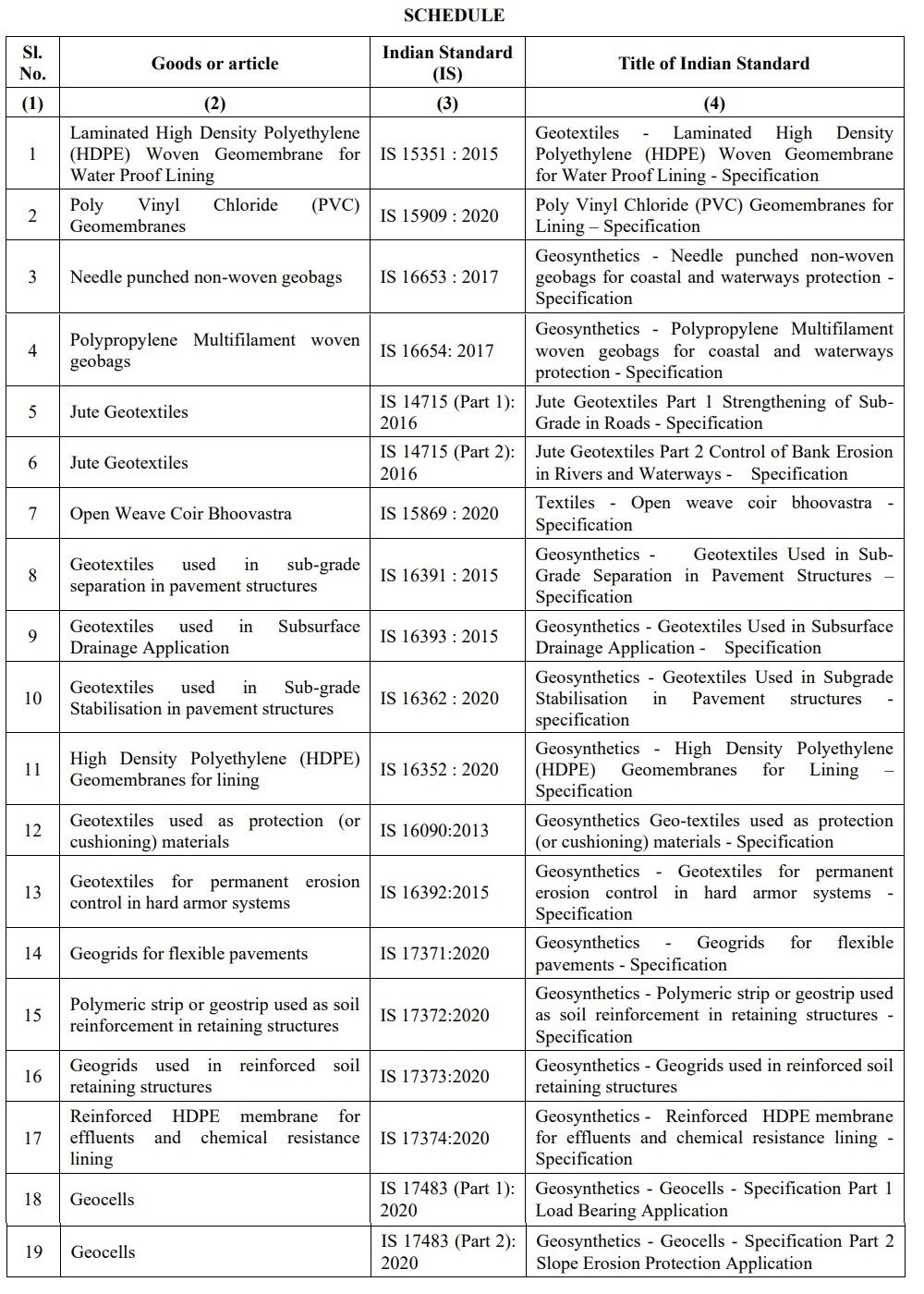 The notification outlined the specific products that will be encompassed under the quality control order for geotextiles, as shown in table below.
Fibre2Fashion News Desk (KUL)